Profession
Practice
Taxation
CRA will fire up audits again in September; get ready now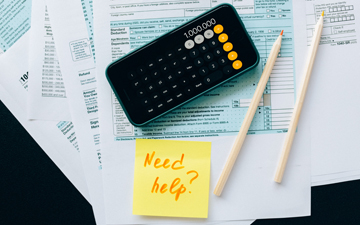 The pandemic honeymoon is over, says Nathaniel Hills of Rotfleisch and Samulovitch Professional Corporation in Toronto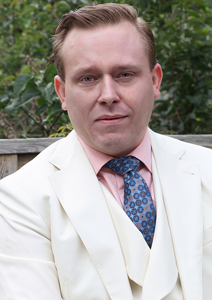 Nathaniel Hills is a tax lawyer at Rotfleisch and Samulovitch Professional Corporation, a Toronto-based boutique income tax law firm. Find out more at Taxpage.com.
TORONTO – The pandemic has taken its toll across industry, personal lives, and government alike. Even the Canada Revenue Agency hit the pause button on audits. That has not happened in before.
Starting in mid-March 2020, CRA auditors — normally the most resolute and unceasing enforcers of our taxation system — began dropping out of sight and mind. Follow-up calls and letters went unanswered. Crickets! Some disappeared completely, others have reemerged months later to let us know the audit is on hold. On other files, our calls were returned months late by the auditors' team leader to let us know that the audit is suspended, and that it will resume "eventually."
That's not to say that everything that CRA does has ceased. In one quite complex audit, after eight years of working with CRA daily, I have sent and received my first email with a CRA official, something that was unheard of before the pandemic due to "security concerns." Just 24 hours prior, I was engaged with an offshore compliance auditor, his team leader, and a client on a video conference! Even auditors seem to be adjusting to working remotely.
For context, it's almost never a good idea for a Canadian tax lawyer to let a client speak directly to a CRA auditor, the exception on this file was not due to the video conferencing aspect, but a desire to move things along.
Meanwhile, Parliament has been handing out money like candy in an attempt to keep our economy afloat. Our federal deficit has now ballooned to $268 Billion as of last March. Our grandchildren's tax dollars, in a manner of speaking, have been spent already.
A government desperate for cash may decide that cutting corners on audits to "close the deal," helping drive larger revenues in desperate times. Whatever happens, you can bet that it will result in a lot of "found" revenues. The government — and all the services Canadians depend on — need these revenues.
CNN recently ran a story that engagement ring sales have skyrocketed as couples begin planning their weddings after a year and a half of no social gatherings. Economists and marketers have a term for this known as "pent-up demand," meaning an unusually strong demand for products and services, usually built-up and exploding like a dam-burst after a period of recession.
In mid-July, something not completely unexpected happened. Auditors or their team leaders started picking up the phone. On several files, I've been told that they expect to resume the work in September. So, the honeymoon is over, folks.
How to get ready for an audit before CRA arrives
If you know your business is in the crosshairs of the CRA, here are practical steps you can take now to get ready:


Prepare, prepare, prepare. Do as much preparation upfront as possible. Keep organized records. Regularly review your general ledger. Reconcile all balance sheet accounts.
Close your books monthly or quarterly. If you close your books frequently, you will have accurate financial information and can spot honest mistakes earlier. For instance, it is easy to enter an invoice into the wrong category by accident. By reviewing all your transactions regularly, you can identify mistakes sooner.
Clean up obvious misrepresentations immediately. CRA hires former and retired police officers to conduct investigations and ask tough questions. Better have good answers! Here is an outline of CRA's Criminal Investigations Process.
If you expect a CRA audit to go badly, hire a Canadian tax lawyer. By "badly," I mean your books may tell a different story, or lay bare critical financial gaps in your business. By "badly," I also mean that mistakes were not inadvertent, but rather intentional.

When you hire a Canadian tax lawyer, you get solicitor-client privilege. Not so with accountants, whose work can be compelled directly by CRA, or subpoenaed in court, and is therefore discoverable. Tax lawyers, however, work with reputable accountants, who can help make the audit go smoother.
Consider filing Voluntary Disclosure (VD) if you are offside. The key here is to move first, before the CRA does. Once you receive a notice from CRA that they intend to audit your business, it will be too late. By making a Voluntary Disclosure, you will be saving yourself a, financial penalties; b, possible jail time; and c, avoiding the stress of dealing with charming CRA auditors.
Nathaniel Hills is a tax lawyer at Rotfleisch and Samulovitch Professional Corporation, a Toronto-based boutique income tax law firm. Find out more at Taxpage.com. Photo by Nataliya Vaitkevich from Pexels.