Merge Gupta-Sunderji
Opinion
Career
Advice
Five keys to breaking free from accounting stereotypes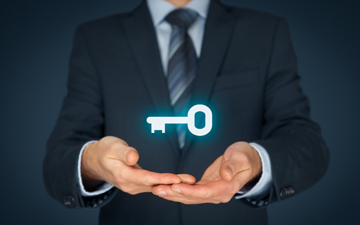 Break free from negative labels with these five keys to the C-suite
BEAN-COUNTERS, number-crunchers, pencil-pushers — merely three of the common monikers often used to describe those in the accounting profession — and none of them complimentary. These labels are frequently used to disparage and belittle those of us who take seriously the responsibility of minding the money.
But if you have aspirations to rise to more senior executive roles, stereotypes can stunt your prospects and negatively impact the number and quality of opportunities that come your way. If you are going to make your mark in the top echelons of organizations, then you need to prove that these negative labels do not apply to you — and don't just leave it to chance.
Here are five ways to break free from dead-end, accounting stereotypes. Think of them as five keys to the C-suite.
1. Take on different roles.
If you want to be known for skills beyond the obvious stereotypes, then you need to demonstrate them. The best way to do so is to take on different roles that display your broad range of capabilities. So put up your hand when management comes looking for someone to spearhead a new initiative, participate in short-term project or run the United Way campaign.
You need to show the decision-makers in your organization that you are proficient at working outside your comfort zone. Don't get labelled as "too valuable where you are" or you'll be stuck in that position forever.
2. Learn to talk in terms of the big picture.
If we have one shortcoming as accountants, it's our reliance on accounting jargon. Sure, you know everything there is to be known about depreciation and capital versus expense, and you can rattle off the latest numbers like they're printed on the insides of your eyeballs. But unless you can translate these to the macro-level, your squint will be labelled as the look of a bureaucrat.
Address issues in terms of bigger business decisions — what they mean in terms of cash flow or brand reputation or market risk — and you'll be on your way to being regarded as a trusted business advisor rather than as a roadblock to progress.
3. Break the pattern.
Want your career to lead to the C-suite? Then stop applying for pure accounting jobs. Look for roles with supervisory responsibilities, interaction with diverse client groups or industries with steep learning curves.
Taking jobs within your specific skill set is a self-laid trap that can keep you stuck in dead-end roles. Go for roles instead where you can apply your established skills but still work slightly outside your typical field of expertise. The challenge will excite and inspire you.
4. Get out there!
Deliberately build relationships outside your immediate circles. Networking will be your single greatest asset when you want to branch out into different responsibilities. Put yourself in situations where you can meet people who are in roles to which you aspire or meet new people outside your field of expertise. Take the time to get to know them professionally.
Without being overbearing, let others know about your accomplishments. You're good at what you do, so own it. But also make it known that you're looking to expand your horizons and take on additional roles that expand your skill set.
5. Above all, be flexible.
In order to break free from accounting sterotypes, you need to be flexible. Flexible in thinking, flexible in approach, flexible in style of communication.
Most of the unflattering labels in use today imply that accountants are rigid and cannot apply good business judgment. We know that's not true! But many don't and, for others, it's to their best advantage to perpetuate these myths. The key to your success lies in defining yourself before others define you.
Establish a track record that demonstrates a broad knowledge base, savvy decision-making and strong relational skills. Make sure that you are known as an astute business person first. And a damn good accountant second.
Merge Gupta-Sunderji CPA, CGA (Twitter: @mergespeaks) is leadership and workplace communication expert who turns managers into leaders, drawing upon her over 17 years of first-hand experience as a leader in corporate Canada. Reach her or join the conversations on her blog at www.TurningManagersIntoLeaders.com.