Profession
Practice
The five things accounting, law and recruitment firms get wrong about online content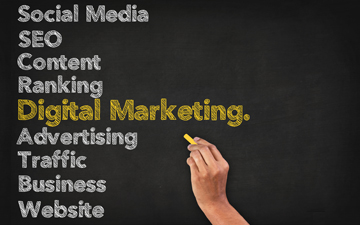 Fix these five marketing failings and stop losing potential clients and revenue
TORONTO, Oct. 31, 2017 – You go to a seminar on marketing your accounting, law or recruitment firm. The instructor says you need to "brand your content." Maybe she tosses out "thought leadership" but doesn't bother to explain what that means. So you go home that night and write 500 words on tax law, publish it on your website the next morning and go back to doing what you do best — serving your clients.
As a brand builder and content creator I see variations on this theme all the time. I can tell within minutes (sometimes seconds) whether a firm has put serious thought into branding or whether they've bought an out-of-the-box solution. The bad news is it's costing you clients and revenue. The good news is you can fix these five failings of branding and marketing with a little expertise and a push in the right direction.
Your content is not aligned with your brand. What is the essence of your brand? Can you sum it up in one sentence? One word? Now, does the content of your website — the words and images — reflect your brand? Every section, from the introduction to the bios, services and blog, should represent (look) and read (feel) like your brand. That includes style (tone, diction) and voice (sensibility).
Your content is not strategic. Your blog should reflect your brand, your clientele (current and future) and your services. If you're selling tax and legal services to farmers, don't opine on international tax havens. What's the point? Don't waste their time (and yours) by discussing topics that are not your business. Mind your own.
Your content is not original. The problem with out-of-the-box website solutions is standardization. How can you tell ABC LLP from XYZ LLP? Mostly, you can't. So the onus is on you (or the experts you hire) to find ways to distinguish your firm and content from the firm down the block, road or in the next town over. That often comes down to the images you select and the content you write. Make it original, make it unique, and clients will contact you.
Your content is not distributed. What good are blogs and articles if they only live on your website? Your regular clients ignore them and your potential clients read them once. The secret to content marketing is to find as many ways as possible to distribute your content through online channels (websites, social media, newsletters) to expand your online presence and reach a broader audience.
Your content is not search engine optimized. If the content on your website cannot be Googled, it doesn't exist. Why? Because we live in a digital world and word-of-mouth only takes you so far. Make sure your online content includes the keywords and phrases that will rank your firm highly in search engine results.
Recently I ran across a website created by a small Ontario accounting firm that served local farmers. It grabbed me from its opening image to its value proposition to the video that explained its services. Though its name and logo is generic, its website was truly a thing of beauty. It told me everything about the firm and made me wish I was a farmer, just so I could use the firm's services.
They probably hired an expert. But at least they got the five things right.
Colin Ellis is the editor of Canadian Accountant and principal of CHT Business Media, which specializes in brand building and content creation for accounting, law and recruitment firms. For a free, written assessment of your firm's online content (Canadian firms only), contact editor@canadian-accountant.com and type ASSESS MY BRAND in the subject line.