Technology
Social Media
How to follow Canadian Accountant on social media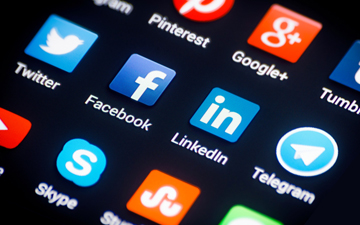 Canadian Accountant has three social media channels. We use them for different purposes. Join us on Twitter, Facebook and LinkedIn
Update: July 1, 2017: On July 1, 2017, we launched the Canadian Accountant LinkedIn group. Membership is open to all interested in the Canadian accounting an finance professions.
Here's how we use our social media channels. Click on the icons to be taken directly to those pages.
The first place we announce the posting of new stories. We also tweet breaking news related to accounting and finance. Follow us on Twitter if you want quick updates.

We like Facebook for posting friendly profiles about the people and personalities in the Canadian accounting profession. Follow us here if you're not afraid to share an accounting story with friends and family.

Here's where we post the professional stuff: strategy, career advice, technical advice.

You have two options here: Follow our company page and/or join the Canadian Accountant Linkedin group.
Why not follow us on all three and join the conversation!
Colin Ellis is the editor-in-chief of Canadian Accountant.