Career
Audit and assurance bodies seeking new volunteer members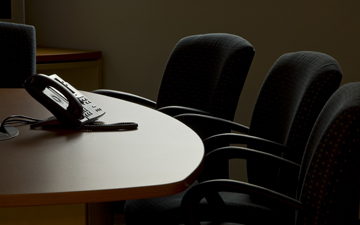 Sign of the Times: AASOC and the AASB are looking for volunteer members with experience in disruptive digital technologies
TORONTO, August 31, 2018 – Canada's audit and assurance standards-setting bodies are calling for new members for volunteer positions and have flagged knowledge of artificial intelligence and cryptocurrencies as desirable knowledge.
The Auditing and Assurance Standards Oversight Council (AASOC) is seeking a new Chair and new members to serve the public interest by overseeing and providing input to the development of high-quality auditing, other assurance, related services, and independence standards in Canada.
The Chair is a voluntary position requiring approximately 150 hours annually for an initial term of three years. He or she should be "an experienced member of the business community" but not a practitioner as defined by AASOC's terms of reference. Applications are due September 10, 2018. Read the full notice here.
AASOC is also looking for "prominent members of the business to protect the public interest by overseeing the auditing and assurance standard-setting process." Candidates are not required to hold an accounting designation for this volunteer position, which requires individuals to attend four meetings a year — three in Toronto and one in another, unspecified Canadian city. (Travel and related costs are reimbursed.) Read the full notice here.
AASOC is also seeking new members to join the Auditing and Assurance Standards Board (AASB), which establishes auditing and assurance standards that apply to all Canadian entities in both the private and public sectors, including profit-oriented enterprises, not-for-profit organizations, governments and other entities in the public sector.
Three member appointments are available: two practitioners (sole or SME partners) and one legislative auditor who is a senior member of an office of the auditor general of a Canadian province or a major Canadian city.
The appointments would take effect April 1, 2019, for a three or four-year term, with a possible renewal term. They require a time commitment of approximately 250 hours per year, including preparation and meeting time, with five meetings in Toronto and two to four conference calls annually. (Travel and other related costs are reimbursed.) Read the full notice here.
As an indication of the growing relevance in the Canadian accounting profession of disruptive digital technologies, AASOC has singled out knowledge of emerging technologies, such as data analytics, artificial intelligence cryptocurrency and blockchain; and information technology, namely accounting applications, auditing applications and information systems.
The working language of the two bodies is English. For more information or to submit an application in confidence, contact:
Stephenie Fox CPA, CA
Vice-President
Financial Reporting and Assurance Standards Canada
Email: sfox@frascanada.ca
Fax: +1 (416) 204-3214
Mail: 277 Wellington Street West, Toronto, Ontario M5V 3H2