Profession
Global
Taxation
Five Canadian finalists among STEP Private Client Awards shortlist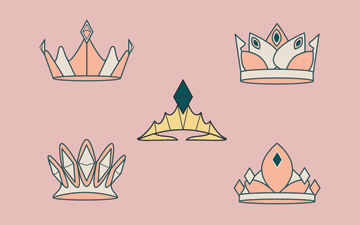 Record number of entries in the London-based international awards
TORONTO, June 18, 2019 – Five Canadian finalists are on the shortlist for this year's Private Client Awards bestowed by the Society of Trust and Estate Practitioners (STEP). The international awards "highlight excellence among private client solicitors/attorneys, accountants, barristers, bankers, trust managers and financial advisors."
The five finalists from Canada are featured in different categories:
O'Sullivan Estate Lawyers in Boutique Firm of the Year
Miller Thomson in Charity Team of the Year
Aird & Berlis in International Legal Team of the Year (midsize firm)
Cidel Asset Management in Investment Team of the Year
Borden Ladner Gervais in Private Client Legal Team of the Year (large firm)
STEP had a record number of entries for the Awards this year, with over 300 submissions received from 21 countries. The expert panel of judges selected 66 firms and 12 individuals from 12 countries. The complete list of finalists is available at http://www.steppca.org/Finalists.
"The entries we received this year have been remarkable not just for their quantity, but also the high standards shown," said Mark Walley, STEP's chief executive. "With so many impressive names and companies on the shortlist, the Awards evening in September looks set to be a fantastic occasion. The Awards' great strength is the breadth of their approach, with categories open to lawyers, accountants, private bankers, financial advisors and trust managers. We're expecting over 650 guests and I'm greatly looking forward to it."
Launched in 2006, the Private Client Awards are widely seen as a hallmark of quality in the private client industry. The winners will be announced at the Awards Ceremony, which will take place on September 25, 2019, at the Park Plaza Westminster Bridge Hotel in London.
"We had our work cut out this year, with so many quality entrants to choose between," said the chair of the presiding judges, John Barnett of Burges Salmon. "This year we had some well-drafted submissions, with an increasing number providing the evidence required to be serious contenders. While not everyone can be a winner, it's an achievement in itself to make the shortlist. It's notable that we have finalists from a number of countries, showing that the Awards are getting ever more international."
Categories for the international awards, which are well-regarded in the Canadian accounting profession, are as follows:
Accountancy Team of the Year
Advocate of the Year
Boutique Firm of the Year
Charity Team of the Year
Contentious Trusts and Estates Team of the Year
Family Business Advisory Practice of the Year
Financial Advisor Team of the Year
International Legal Team of the Year
Investment Team of the Year
Multi-Family Office Team of the Year
Private Client Legal Team of the Year
Trust Company of the Year
Vulnerable Client Advisory Practice of the Year
Young Practitioner of the Year
People's Choice – Trusted Advisor of the Year
The Geoffrey Shindler Award for Outstanding Contribution to the Profession
Lifetime Achievement Award
By Canadian Accountant with files from STEP. Image from rawpixel.com.