Partner Posts
Technology
Strategy
How finance teams harness real-time data through ERP software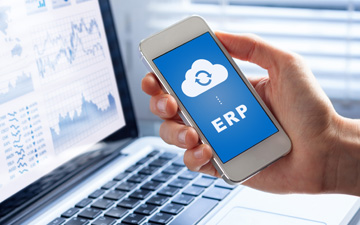 CFOs are changing outdated views by modernizing the finance function
TORONTO, June 4, 2019 – Accounting and finance teams have repeatedly demonstrated their value as change agents in companies big and small. With each success, the demands on them seem to grow exponentially, with many CFOs increasingly assuming responsibility for areas beyond their primary fiduciary roles, such as technology, risk management and cybersecurity. This often leaves accounting and finance professionals with the difficult task of squeezing more time out of their already busy days to meet what can sometimes feel like unrealistic expectations.
CFOs and their teams have always handled a lot of data, whether historical or forward-looking. As technology advances, allowing more information to be collected, analyzed and utilized, it naturally flows that they would become the data stewards of an organization, responsible not only for managing all that information and getting it to the right people at the right time but also ensuring it is helping the organization take the right operational and strategic decisions.
Fortunately, a growing array of technology solutions are giving control back to accounting and finance teams, allowing them to stop chasing numbers and start using data in real time to analyze performance and inform decisions that drive stronger results and improve profitability. By automating more of their traditional functions, they can focus more of their attention on higher value and more complex tasks, and empower others in their organizations to work smarter in the process.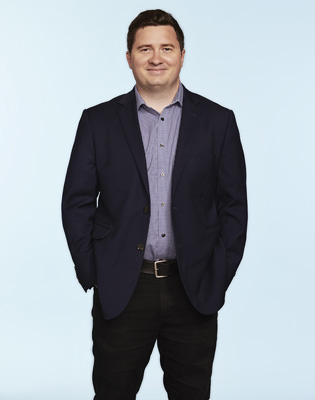 Michael Johnson, is president and CEO (and the former CFO) of Multiview Financial Software.
Take, for example, an investment management firm that is using Multiview Financial Software solutions to integrate live data feeds into a centralized finance system. Instead of only being able to examine past performance, its managers now have knowledge of their entire business, including the real-time value of the portfolio and of investments alternatives.
By using Multiview's Automated Workflow features, they can handle hundreds of daily electronic compliance messages, automatically processing recurring tasks and assigning exceptions to their staff. The payoff isn't just in time saved: the firm has also been able to achieve impressive investment returns at a lower management expense ratio for their clients.
Technology can also improve simple tasks that significantly reduce risks, such as reconciling information between two data silos on an automated basis every day. Allowing technology to raise the flag when the data does not reconcile and have employees spend time examining and understanding the reasons for the exception is a more efficient use of a valuable resource.
As organizations grow, the amount and types of information being generated also grows, creating even more decision-making data points to be captured and used. The cloud technology that underpins ERP systems like Multiview means this scaling doesn't require the same high cost investments in infrastructure either.
Leveraging these solutions, a boutique hotel chain client is integrating disparate information, such as reservations and supplies purchasing data, directly with traditional financial information. As the chain expands and opens new hotels across the country, Multiview software grows with them, so each location can be set up quickly using a standardized financial management framework. By following a consistent structure, the data creates an ever-increasing sample size to improve the quality of information to manage operations and to make decisions, quickly and efficiently.
Today's finance professionals, including CPAs in senior finance roles such as CFO and VP Finance, provide strategic leadership and performance management solutions that benefit organizations as a whole. Their non-finance colleagues, however, are not always convinced: A recent McKinsey survey found that most non-CFOs still say the greatest value produced by finance teams comes from traditional activities such as accounting and controlling expenditure.
The way to change this outdated view is for finance teams to continue leading by example, modernizing the finance function and becoming a single point of truth, turning all of the data they are collecting into actionable information for senior executives and others in the organization. The teams will still be busy, but they will be spending less time on routine finance matters (while still ensuring the integrity of the data), and more on those new tasks that progressive organizations are increasingly asking them to take on.
By harnessing the power of innovative, cloud-based ERP solutions, finance teams can stop chasing numbers and start using them.
Michael Johnson is president and CEO (and former CFO) of Multiview Financial Software.