Partner Posts
Practice
Technology
Intuit QuickBooks launches new Payroll plans in Canada to streamline payroll and time tracking, all in one place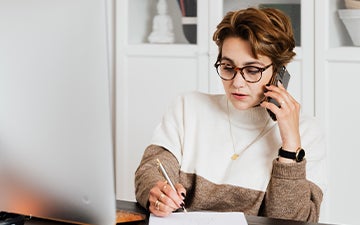 Canadian accountants and bookkeepers now have a new payroll solution, Intuit QuickBooks Payroll, for managing the payroll needs of your small business clients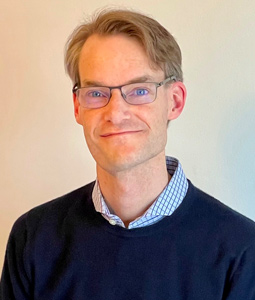 Andrew Smith is Director of Product for Canada at Intuit QuickBooks.
IN TODAY's fast-paced accounting and bookkeeping landscape, efficiency and accuracy are vital. Our new Intuit QuickBooks Payroll offering is designed to cater specifically to your needs, providing a comprehensive solution to streamline your workflow and enhance client management all in one place.
In my conversations with accounting professionals and bookkeepers, I often hear that payroll is your clients' single largest expense and managing payroll is the largest administrative burden. We are continuously innovating to build a platform that meets your clients where they are, while providing you with the tools needed to serve your clients as they grow in size and complexity. With our newest payroll plans, we offer a streamlined and scalable solution to help keep money in our customers' pockets longer, give them confidence that their payroll and time tracking are accurate, and set them up for success.
What's new?
With a single login, access your clients' accounting, payroll, and time tracking data, eliminating the hassle of double-data entry. Run payroll faster with auto-payroll for consistent work hours, and effortlessly file and remit taxes online.
As accountants and bookkeepers, you're at the heart of many small businesses' health and act as a lifeline of support. To ensure you're able to continue to counsel and support small businesses in the most meaningful ways, we're now empowering your clients' employees with self-serve access to pay stubs, vacation days, and tax slips while ensuring prompt payroll through direct deposit. With productivity tools accessible anytime, dedicated support, and the peace of mind that comes with cloud-based data storage, QuickBooks Payroll is your trusted partner for efficiently managing accounting and payroll in one place. Elevate your practice with seamless integration and reliable support — QuickBooks is giving you the tools to simplify and excel in client management.
The latest offering from QuickBooks Payroll offers faster direct deposit and time tracking capabilities. This empowers small business owners to maintain healthier cash balances and streamlines tasks for accounting professionals and bookkeepers by centralizing client management.
What matters most to us at Intuit QuickBooks is that your clients have a simplified process to manage and track all of their financial details in one place. To learn more about the latest Payroll solutions — Premium and Elite — designed to meet the diverse needs of businesses and make payroll management seamless, click here.
We're excited for this next chapter in helping you best support your clients, every step of the way.
Andrew Smith is Director of Product at Intuit QuickBooks. Title and author images courtesy Intuit Canada.