Partner Posts
Technology
Software
Four ways accountants and bookkeepers can turn client payroll and HR data into true business intelligence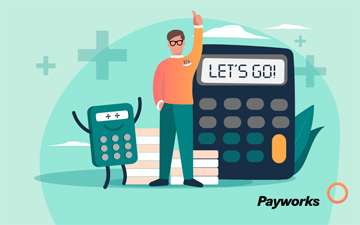 Canadian accountants and bookkeepers can help their business clients by leveraging the Payworks Workforce Analytics business intelligence payroll tool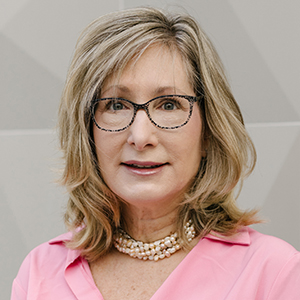 Cindy Tarasow, BA, CHRL is an HR & Analytics Specialist at Payworks.
FOR Canadian accountants like you, learning is continuous, and this season provides a great opportunity to refocus and level up. Your clients are already grateful to leave their day-to-day accounting and bookkeeping responsibilities in your capable hands … and now that you've earned their trust, you can bring even more value to their business (and, by extension, your own!) by providing more strategic guidance.
Sounds good, but unsure of where to start? Leveraging a business intelligence tool like Payworks Workforce Analytics that brings together your clients' payroll, absence management and HR data can help you help them by making it easy to spot trends in payroll costs, cash flow, headcount, seasonality, turnover, absence patterns and more.
Here are four ways the resulting analytics can help you deepen your relationship with your clients by becoming their go-to for uncovering the workforce stories that would otherwise be hidden in plain sight:
1. Saving on staffing
You're already in the nitty-gritty of your clients' payroll data … but with analytics, you can zero in on the potentially-significant data points and situations that can have a big impact on their bottom line.
Just one example: you can use analytics to quickly and easily compare overtime hours between pay periods, or even year-over-year. If there's a particular time of year where your client's business sees an uptick in overtime hours (and therefore, overtime expenses), you may be able to provide them with some comparative options between paying out overtime versus hiring temporary staff.
Either way, you're empowering them to make the most informed decision for their business, which they're sure to appreciate!
2. Spotting sick time and turnover trends
Is your client constantly scrambling to manage shift coverage? They may not even be aware of what's sparking the issue, because they're too busy putting out fires. By using analytics to examine your clients' payroll data alongside their absence management or HR data, you can do a deep dive on their behalf into sick time trends — frequency, timing, and/or turnover trends by department, occupations and demographic data.
Complex human stories can be concealed within the details, so if you notice a pattern, make sure to speak up with confidence! Providing your client with the facts puts them back in the driver's seat and sets them up to have courageous conversations so that they can work to reverse any worrisome trends with their team.
3. Staying competitive as an employer
Has your client mentioned how tough it can be to retain talented staff? While there may be market factors at play beyond their control, it can't hurt to take a closer look at the employee compensation details visible within their payroll data.
When payroll data is viewed through the lens of analytics, you can provide a clear year-over-year overview of your client's total earnings components, including the value of benefits, the cost of vacation time, expenses, allowances and more … all of which they can compare to their own industry benchmarks. Analytics provides insights on their workforce culture by providing cross sections of age, gender diversity, length of service by occupation, department and more.
If it looks like there's room for improvement, this same demographic information can also be crucial in helping to evolve your clients' benefits strategy. Combining usage data from your client's benefit plans with year-over-year benefit premiums and evolving staff demographics, you can help your client when it comes to prioritizing the benefits that matter most to their unique team.
Similarly, analytics can enable you to do some sophisticated wage modeling that goes well beyond wages themselves. Understanding which of their employees within what roles are likely coming up for retirement and then taking a look at not only pay but also accrual and benefits costs, WSIB premiums, statutory deductions and so forth provides a far more solid foundation upon which to make feasible organizational changes, re-investments or reallocations of budget if the roles are not being replaced.
When your clients see the big picture, they may be surprised at how they stack up (whether good or bad!), but will be glad to have all the facts either way.
4. Evaluating ROI on training
Your client has sunk what feels like countless staff hours and dollars into a new training program, but isn't sure if their investment is paying off. Sound familiar? Using workforce analytics, you can help them determine which of these decisions have paid off in material ways… and which ones might be worth skipping in the future.
For example, workforce analytics can illuminate the total time and dollar investment of a staff member's training. Combining this training investment data with existing product sales or accident data, you could determine if there is a positive return on investment for training.
It's also important not to forget the gross dollar investment of a percentage of wages into education and training, which can assist in your client's recruiting narrative or even meet legislative requirements in certain regions, such as in Quebec. These metrics can also be used to showcase these investments as part of a total compensation picture, aiding in retention.
Regardless of how you're using analytics, each dimension of data can illustrate new perspectives and help cultivate answers or opportunities, and your client is sure to appreciate the resulting guidance.
To learn more about how Payworks' Workforce Analytics and how the whole suite of solutions has got you (and your clients!) covered, please visit: payworks.ca/solutions/partnerships/accountants.
Cindy Tarasow, BA, CHRL is an HR & Analytics Specialist at Payworks. Images: courtesy Payworks.
Doing business to business, person to person. Payworks is a leading expert in the field of total workforce management solutions, providing cloud-based Payroll, Human Resources, Employee Time and Absence Management to businesses across Canada. Proudly Canadian owned and operated since we opened our doors over 20 years ago, we offer bilingual and convenient support from people who truly understand what it takes to be a successful, legislatively-compliant Canadian employer and partner to hundreds of Accountants and Bookkeepers.
Payworks maintains two Canadian-based data centres so that your clients' valuable workforce data and employee personal information stays secure, right here at home. Payworks is a Platinum Club member of Canada's Best Managed Companies, having held the Best Managed distinction every year since 2012, and were designated one of Canada's Top Small & Medium Employers for 2021 and 2023. Let us show you how we're different: visit payworks.ca for more information.