Profession
ACCA and CFA Institute sign memorandum of understanding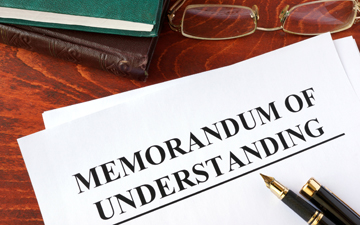 Accounting and finance professional association to work together on common areas of interest
Toronto and London – The Association of Chartered Certified Accountants (ACCA) and the CFA Institute, which grants the chartered financial analyst designation, have agreed to a three-year Memorandum of Understanding (MOU), establishing a program of focused activity that will see both bodies collaborating on a number of key developments.
The MOU makes CFA Institute the first professional investment management body to enter into an agreement with ACCA, which will see the two bodies focusing on important issues for both professions, such as ethics and professionalism, continuing professional development and thought leadership, exploring areas of common interest across research and professional insights work.
The ACCA and CFA Institute also will seek to host joint events and webinars, working to showcase the public value of both professions and the need for collaboration between accountants and financial advisers.
"I'm delighted CFA Institute is the first professional investment management body to sign a MOU with ACCA," said Helen Brand, chief executive, ACCA. "Our values align very closely, as we are both working globally to deliver the highest ethical and professional standards, ensuring our members deliver public value for the benefit of their employers, and customers. The tangible value of both ACCA and CFA members lies in their integrity, professionalism and the expertise they've cultivated through our rigorous qualifications and their on-going commitment to CPD."
Added Paul Smith, president and CEO of the CFA Institute, "We at CFA Institute are delighted to mark the signing of the Memorandum of Understanding between our two great organizations. CFA Institute and ACCA share the same values and certainly have similarities in our missions. It makes perfect sense that we should formally mark our future cooperation, and we look forward to partnering with ACCA as we jointly work to enhance our respective professions."
Brand and Smith signed the agreement, witnessed by Leo Lee, ACCA's President and Robert W. Jenkins, FSIP, chair of the board of governors of CFA Institute.