Profession
Career
CPA Canada Announces New Reciprocal Membership Agreements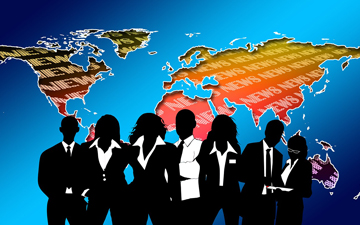 RMAs a commitment to reducing international barriers for CPAs looking to work internationally
TORONTO, Jan. 26, 2018 – CPA Canada has announced the completion of a number of Reciprocal Membership Agreements (RMAs) with the following international accounting bodies:
• Institute of Chartered Accountants of Scotland (ICAS)
• Chartered Accountants of Ireland (CA Ireland)
• Institute of Chartered Accountants Australia and New Zealand (CA ANZ)
• South African Institute of Chartered Accountants (SAICA)
The agreements, which came into effect on January 1, 2018, provide for increased recognition of qualified professional accountants and specify an expedited pathway by which one body's members are eligible to obtain the credential of the other.
CPA Canada President & CEO Joy Thomas (CPA CANADA).
"These new agreements demonstrate a deep commitment to reducing international barriers to career opportunities for Canadian professional accountants looking to work internationally while also helping to attract top-end talent to Canada," says Joy Thomas, president and CEO, CPA Canada. "Global mobility is key for the profession in today's ever-evolving global economy."
In November 2017, CPA Canada renewed a trilateral Mutual Recognition Agreement (MRA) with its counterparts in Mexico and the United States. The five-year agreement was announced at a ceremony during the 110th Annual Meeting of the National Association of State Boards of Accountancy (NASBA) and signed by NASBA, the American Institute of CPAs (AICPA) , Comité Mexicano para la Práctica Internacional de la Contaduría, and Instituto Mexicano de Contadores Públicos, A.C.
For more information on MRA/RMAs, visit CPA Canada's international credential recognition page.
With files from Chartered Professional Accountants of Canada.