Profession
Practice
Standards
CPAB bans Vancouver accounting firm from auditing publicly listed companies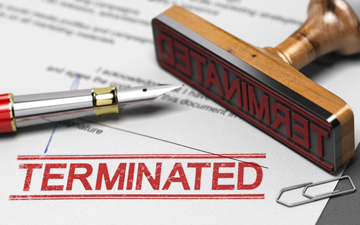 Audit regulator terminates Hay & Watson audit engagements, censures Calgary-based firm PKF Antares over new audit engagements with risk
TORONTO, August 5, 2023 – The Canadian Public Accountability Board has terminated the registration of Vancouver-based accounting firm Hay & Watson, Chartered Professional Accountants as a participating audit firm with the national audit regulator. The termination, which comes almost one year after Hay & Watson was banned by the CPAB's counterpart in the United States, the Public Company Accounting Oversight Board, effectively bans the accounting firm from audit engagements of public companies.
The termination was the result of "numerous Violation Events," according to CPAB, related to standards and documentation, which "raised significant concerns regarding the quality of the Firm's audit work." CPAB reviewed the work papers for five audit engagements related to three "reporting issuers" and found violations in all five. "The result was that it was unclear what audit work had been performed, reviewed and completed prior to the audit report dates."
The PCAOB is explicit in naming this practice "backdating." Its enforcement action against Hay & Watson uses the term five times. As reported by Canadian Accountant, the PCAOB alleged that employees of the firm improperly backdated at least 30 work papers at the behest of the firm's owner and managing partner, Essop Mia, CPA.
Hay & Watson, according to CPAB, was the auditor of less than 50 reporting issuers. It is one of many small accounting firms across Canada that primarily audit firms listed on the TSX Venture Exchange. CPAB has been scrutinizing the work of these firms and, under new disclosure rules, published censures of Vancouver-based firms Smythe LLP, Manning Elliott LLP, and DMCL earlier this year.
PKF Antares banned from new audit engagements
CPAB also issued a public censure of PKF Antares Professional Corporation, Chartered Professional Accountants, on the same day as its censure of Hay & Watson. The accounting firm is headquartered in Calgary and has offices in Toronto and Laval, Québec. A regional firm, PKF Antares is part of the PKF International network, a global network of accountancy firms with over 220 members operating under the PKF brand in 150 countries across five regions.
CPAB's enforcement notice refers to "the multiple significant inspection findings identified in three consecutive inspections" that resulted in a sanction. PKF Antares is prohibited from accepting new audit clients of a medium and high-risk reporting nature. The firm must now implement a variety of measures aimed at improving audit quality, including professional education and training, and an audit quality action plan.
CPAB issues update on disclosures project
CPAB implemented a new disclosures protocol that has improved transparency at the national audit regulator. Under the new measures, termination is now regarded as a "significant enforcement action" that warrants public disclosure by CPAB.
The regulator published an update on its disclosures project in June 2023. The document provides a high-level overview of the activities CPAB has completed since September 2022 and provides timing of next steps for this project. Two of CPAB's disclosure recommendations require rule/legislative changes before they can be implemented:
(1) Introduce mandatory disclosure of reporting issuer-specific significant inspection findings to the reporting issuer's audit committee.
(2) Issue a condensed individual public inspection report for each audit firm inspected by CPAB.
The second change will bring CPAB into line with the PCAOB in the United States, which has published individual public inspection reports for years, and has a robust inspection report database in keeping with its public protection mandate.
Colin Ellis is a contributing editor to Canadian Accountant.