Profession
Practice
Standards
Canadian audit regulator issues enforcement action against US accounting firm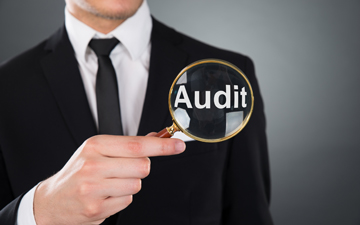 CPAB bars Marcum from accepting high-risk audit engagement clients
TORONTO, March 5, 2023 – The Canadian Public Accountability Board has issued a rare enforcement action — against an American accounting firm. CPAB has censured Marcum LLP, which is based in New York and has no offices in Canada, and prohibited the firm from accepting new "high risk" Canadian cients. This is the first enforcement action published by CPAB in 2023. In 2022, CPAB censured one firm, PricewaterhouseCoopers (PwC), and the regulator censured one more, Deloitte, in 2021.
Unlike the US Public Company Accounting Oversight Board (PCAOB), CPAB does not publish its inspection reports of specific firms, nor does it publish engagement details related to significant deficiencies, as does the PCAOB. The Canadian enforcement against Marcum is therefore short on detail.
A large American firm with high-risk clients
Marcum is not a brand name recognized by Canadians but is a national accounting firm in the United States. It traces its roots back to 1951 in Flushing, New York, and remained a regional brand (Marcum & Kliegman) until the financial crisis of 2008. In response to the collapse of capital markets, the firm embarked on an ambitious merger and acquisition strategy, doubling in size and opening offices in South Florida, Philadelphia, Los Angeles and San Francisco.
In 2009, it changed its name from Marcum & Kliegman to Marcum LLP, and then doubled in size after the acquisition of Friedman LLP in 2022, creating a billion dollar firm in revenue. Today, Marcum is ranked as the 15th largest firm in the United States. In recent years it has nibbled at the edges of Canadian markets and public companies, including 21 Canadian reporting issuers, according to CPAB.
The Canadian cannabis market has been a boon to Marcum as it has with Canadian accounting firms. As previously reported by Canadian Accountant, Marcum ranked highly among mid-level accounting firms in its acquisition of new audit clients in both 2019 and 2021, rivalling the numbers of many Canadian firms. For example, in 2018 the firm picked up cannabis companies CordovaCann (formerly LiveReel Media Corporation) and iAnthus Capital Holdings, from MNP and BDO respectively.
According to US data firm Audit Analytics, Marcum has a specifically established cannabis services group with subject matter experts, which expanded after buying out Friedman, which also had a dedicated cannabis team. Marcum, says Audit Analytics, "is a big player in the Special Purpose Acquisition Company (SPAC) IPO market, an attractive option for a cannabis company to be taken public."
Marcum also audits Canadian companies that are not in the cannabis market — Helix BioPharma of Richmond Hill, for example — but the firm also picked up Jushi Holdings, another cannabis company, in 2020. The similarities between the cannabis companies are simple — they are typically based in the United States (New York, Florida, Chicago) but listed on Canadian exchanges.
The firm also vets the books of publicly traded bitcoin miners and some privately held crypto exchanges according to Bloomberg Tax. In 2022, Marcum chief executive Jeffrey Weiner was interviewed by the UK Financial Times about the collapse of FTX. "Your antennas have to be up at this point," Weiner told the Financial Times. "When a client is high risk, you significantly expand the scope of the audit, and that translates into needing more resources and more time."
Canadian Auditing Standards at the heart of CPAB censure
CPAB inspected two of Marcum's audit files in 2022 and identified nine significant inspection findings. Each of the deficiencies represents a breach of one or more professional standards and constitutes a "violation event." CPAB does not specify the findings, only the breaches of nine Canadian auditing standards, and the Canadian Standard on Quality Control 1 (CSQM 1), which is adapted from International Standards on Auditing. Also, the firm was not registered or licensed by the relevant provincial CPA body to perform audits of the financial statements in the respective jurisdiction.
It is an unusual and rare censure by CPAB. Unusual because the limited information provided may lead some to speculate that the accounting firm was not using Canadian audit standards at all in the engagements inspected by CPAB. Rare because CPAB has averaged just one public censure per year in the last two years.
PwC Canada's censure in 2022 involved cheating on exams. Deloitte Canada's censure in 2021 involved the backdating of work paper signoffs. In both cases, the US audit watchdog also censured the two Canadian firms, levying fines of US$750,000 on PwC for the training matter and US$350,000 on Deloitte for the backdating problems. This is also the first censure involving cannabis company audits, a controversial area of Canadian accounting standards, and comes close on the heels of the collapse of a quasi-criminal proceedings by the Ontario Securities Commission against CannTrust Holdings.
By Canadian Accountant staff with files from the Canadian Public Accountability Board.