Technology
Software
Best software technologies for small business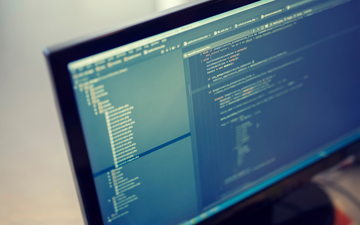 Low-cost solutions to the software technology needs of today's small business
TORONTO – Today's technology provides small business with the tools you need to improve operations with very little upfront costs and low ongoing maintenance costs. However, small businesses face unique challenges when attempting to implement technology. There is often no one in the business to develop a technology budget and plan, resulting in ad-hoc purchases with little improvement in efficiencies.
In this article, we will look at fundamental software technology needs for small business. See our accompanying article, "Best hardware technologies for small business," for more on your technology essentials.
Administrative Solutions
Your employees will need word processing, spreadsheets and presentation programs. There are two excellent options for providing these programs.
G-Suite from Google provides these applications in mobile apps for Android and iOS, and browser-based for desktop. Office 365 from Microsoft provides these applications on the desktop along with mobile apps for Android and iOS and browser-based for desktop.
Both G-Suite and Office 365 include communication tools, document management and storage, email, and centralized administration. The cost for these services per user per month start at $5US for G-Suite and $6.10CDN for Office 365.
These two services are both excellent. It is a personal preference as to which is better for you and your team to be productive and efficient. Both can significantly reduce or eliminate the need for an office server. But one key consideration is data sovereignty; Office 365 data is stored in Canada.
Document Management
A crucial part of small business technology, document management provides better access to information, better collaboration among the team, and cost savings by reducing printing, filing, storage and document retrieval costs.
Office 365 or G-Suite can provide a do-it-yourself document management solution for business files. Providing version controls, check-in check-out functions, and security. More advanced solutions for small business are available as on-premise or cloud-based solutions.
A few cloud solutions, such as HubDoc and Receipt Bank, will track your expense receipts and post them to online accounting solutions via a mobile app, email or a website.
CRM and

Accounting
Office 365 includes a small business CRM solution as part of its business subscriptions. If you require more advanced CRM features, Microsoft Dynamics and Salesforce offer a wide range of options. As your team becomes more mobile the use of CRM will ensure that client and customer relations are maintained and import items are not missed.
Accounting solutions today provide the ability for small business to invoice and get paid using their smartphone. This is where cloud solutions really begin to shine; no longer do you have to be at a specific computer to create an invoice, check payables or receivables, and monitor expenses. Combined with the document management solutions noted above, accounting functions can be significantly automated.
The automation means it is much easier for small businesses to keep records up to date and provide current information on status, making it possible to react to changes quickly.
Security Tools
In additions to a business-class firewall, an anti-virus program, and fully encrypted computer hard drives, small businesses need to add two other security tools.
The first is a password manager, such as LastPass or 1password. These apps create, save and autocomplete passwords while you use the web. The apps can be used to store passwords for any thing else you use.
With passwords often being the only security you have to prevent unauthorized access to your information, a secure password policy and password manager are must-haves. For small businesses, password managers provide an easy and secure way to share passwords in the office.
The second essential security tool is an ad-blocker extension for your web browser. Ad blockers are available for Chrome, Firefox, Edge, and Safari. These extensions block ads on websites that are the source of malware, including ransomware.
For more on technology, including the latest tips on Word and Excel functions, visit K2E Canada Office Tips and sign up for K2E's monthly newsletter. For K2E's webinars on demand, visit K2E's Web-Based Training.
Ward Blatch, CPA, CA, provides consulting and training services as a partner with K2E Canada.