Thought Leaders
Management
Culture
How to maintain employee development during the pandemic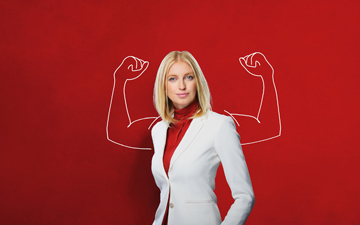 Accounting firms are changing the ways they develop employees during COVID-19, says Erica Pimentel, CPA, CA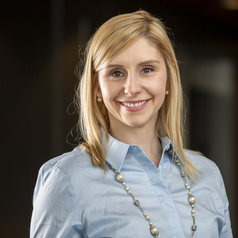 doctoral candidate in accounting and a Concordia Public Scholar at Concordia University in Montreal.
MONTREAL – It is no surprise that COVID-19 related work-from-home (WFH) policies have presented a unique challenge to employee development and engagement. A recent Harvard Business Review article suggests that when employees are forced to work remotely, their motivation decreases by 17%. The authors point to inertia as one of the causes for this decrease in motivation, or a feeling that work might not even be worth doing. This lack of engagement can become especially palpable in the context of a global pandemic that is claiming thousands of lives around the world daily. Employees cannot be blamed for wondering whether their work matters when the planet is on fire. One way employers can re-engage employees is by emphasizing skills development and training while working remotely.
While many firms have slashed their discretionary spending on training due to financial uncertainty, there are inexpensive ways to foster relationships and ensure that employees keep learning despite their physical distance. I recently interviewed thirty Chartered Professional Accountants (CPAs) who are Senior Managers or Partners at accounting firms of all sizes from across Canada. The broad objective of my research was to understand how the pandemic has changed how professionals experience work. My discussions found that one of the primary [ways] work has changed is the way in which firm leaders engage with their staff, notably, the ways used to provide on-the-job learning and development.
Speaking to accountants is especially relevant for studying work in the COVID-19 era because it provides a birds-eye-view into the way work is organized in other professional service firms (PSFs) like law firms, management consultancies and investment banks. In PSFs, professionals are organized into teams and work is organized around client engagements. Each engagement is staffed with some combination of junior, mid-level and partner level staff, each of whom has a specific role and set of tasks on the mandate. Previous research has suggested that accountants "primarily acquire technical knowledge on the job, through the interactions among individual engagement team members." Therefore, while formal training (like university courses or workplace training sessions) provides some foundational notions, learning how to exercise the profession comes from interacting with supervisors and peers in the field.
WFH arrangements raise questions over how on-the-job learning can be replicated in a virtual workplace where staff do not have physical access to their supervisors. My research has revealed five best practices for maintaining staff learning and engagement while working in remote teams:
1. Communication is key. Above all else, my interviewees cited communication as essential to making remote work successful. This means being clear on expectations, limitations or competing commitments and being open to feedback as issues arise.
Several respondents raised concerns that junior staff might "spin their wheels" while working at home without direct supervision. Because one cannot just poke their head into a supervisor's office for a quick chat or question, junior staff seem to worry that they're bothering their supervisors by asking too many questions via instant messenger or Skype. As a result, junior staff seem to try to resolve issues on their own. While learning through problem solving is an excellent way to develop new skills, it can become counter-productive if it keeps an employee from advancing their work within a reasonable timeframe. As such, almost all of the Senior Managers and Partners I spoke to have started scheduling weekly (or even daily) individual check-ins with their staff. This provides the opportunity for senior staff to offer in-depth, personal coaching a way they could not before. Instead of sporadic chats throughout the day, these scheduled meetings allow managers to give their employees their undivided attention for a specific period of time. This also allow managers to better schedule their days without constant interruptions for questions.
2. Trust but verify. One of the many benefits of working from home my respondents cited is the ability to keep a flexible work schedule. While this has the benefit of allowing employees to juggle competing personal priorities with work, it makes supervision difficult as bosses may are not working the same hours as their employees. One important finding from my research is that supervision cannot be equated with surveillance. Working from home requires a fundamental amount of trust that employees will get their work done. This comes down to focusing on outcomes over process. It shouldn't matter whether the work gets done at 3 in the morning or at 2 in the afternoon. Managers must focus on the quality of the final work product. Of course, in a service industry like accounting firms, there are some expectations over availability to answer client questions and attend staff meetings. These expectations must be clear from the start. However, remote work can only function where there is a fundamental amount of trust between employees and their managers.
This does not mean that employees should be left to their own devices without supervision, unless they have demonstrated that they have adequate experience to be able to spot issues and escalate them as needed. Otherwise, bosses may get a nasty surprise when they find that deliverables are late or prepared poorly due to a lack of guidance. As a result, the folks I spoke to have implemented weekly or twice-weekly "team status meetings" where employees set objectives for what they will accomplish each week and are held accountable to those objectives at each meeting. These periodic check points provide a forum that fosters collaboration while increasing accountability by making an employee responsible to a set of objectives set with their team.
3. Don't just tell, show! My respondents cite screen sharing and on-camera meetings as key to fostering engagement and development. Meeting platforms like Zoom and Microsoft Teams allow individuals to share their screen with other meeting participants. While explaining a new concept to a junior staff may be difficult over the phone, screen sharing allows a manager to show their staff exactly where mistakes were made or areas of improvement for future work.
Showing also means connecting over video, not just audio. Many respondents stressed that the ability to interact with colleagues on-camera provides a reprieve from the isolation of working from home. Video coaching sessions between supervisors and employees provide an important opportunity to maintain relationships and build trust.
4. Don't forget about soft skill development. Previous research has pointed to the importance of role modelling on professional skill development. A lot of how junior staff develop their soft skills is achieved by watching senior leaders in action and trying on their habits until a junior professional develops their own style. The problem is that remote work has reduced the ability for junior staff to interact with Senior Managers and Partners directly. My respondents explain that in order to streamline communication, they funnel communication through middle level managers to free up senior staff's time. With the exception of weekly team meetings (which Partners sometimes do not even attend), junior staff have limited opportunities to develop their soft skills with anyone other than their peers or direct supervisors. Therefore, there are simply fewer opportunities for junior staff to interact with senior role models within their firms. Additionally, since staff are no longer visiting their client sites, there are even fewer opportunities to develop professionalism through client interactions.
Therefore, new methods need to be put into place to develop junior staff's leadership, communication and professionalism skills. One Senior Manager reported that she invites her staff to sit in on calls that she refers to as "difficult conversations" so that they can learn from her example about how to tackle challenging issues. Others report inviting junior staff to sit in on client calls to let them learn about what types of questions to ask and how to interact with folks outside the form. Given the fundamental lack of human contact in remote working arrangements, supervisors need to be creative in how they provide opportunities to allow their staff to continue to exercise their communication and professionalism skillsets, lest those skills be lost.
5. Be flexible. All of my respondents spoke to the difficulties they had while moving their practices online. Humility when making mistakes provides a sense of humanity that staff will appreciate as they navigate their own challenges. Many managers spoke to the challenges they're facing personally as they reconcile competing priorities during pandemic, like children who are out of school or spouses who are also working from home. For employees, this may mean that some staff who were top performers are struggling to make sense of their new reality. My respondents stressed the importance of being flexible and patient because "we are all in this together." For some employees, this means taking a partial work reduction to accommodate caring for kids at home. For others, it means acknowledging work will simply take longer because of reduced focus. If employees and their managers can approach remote work with a sense of trust (and some humor), a new sense of mutual respect and support can come out of remote working arrangements.
While the pandemic has provided some real obstacles to workplace interactions, namely the lack of a physical connection which many of my respondents crave, it does present new opportunities to engage employees. By leveraging technology and investing time in personal coaching, supervisors can maintain a connection with their employees and provide an opportunity for growth. My hope is that the developments in how work is done that have been brought on by the pandemic will spark a broader rethinking on how work is done in the physical world as well.
Erica Pimentel, CPA, CA, is a doctoral candidate in accounting and a Concordia Public Scholar at Concordia University in Montreal. This article originally appeared on Concordia.ca as a blog post. Image by Igor Link from Pixabay.