Management
Culture
Work/Life
Much room for best workplace improvement for Canadian accounting firms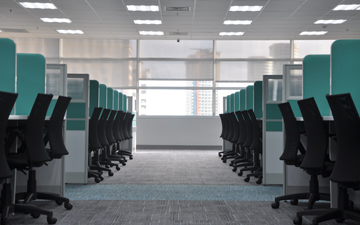 How did Bateman MacKay, EY Canada, and Grant Thornton make the annual list of Best Workplaces in Canada 2021 and how can accounting firms learn from them?
TORONTO, May 7, 2021 – With the exception of Grant Thornton LLP and EY Canada, Canadian accounting firms are notably absent from the annual list of Best Workplaces in Canada 2021. Accounting software firms, however, placed highly in the rankings, as published by the Great Place to Work® Institute. Grant Thornton and EY Canada also finished in the list of Best Workplaces for Women 2021.
Bateman MacKay LLP, which is based in Burlington, Ont., was the only SME accounting firm to make the list. With 39 employees, Bateman MacKay placed 17th in best workplaces with less than 50 employees. How did a local accounting firm best a bunch of tech companies and professional services firms — especially during a pandemic year? By offering a range of health-focused initiatives, including optional standing desks and balance ball chairs, unlimited coffee, tea and healthy snacks, and remote working.
According to their winning entry, "There is a requirement for extra work time during tax season. Even though CPAs are not eligible for overtime, these extra hours are made up in the summer when the office is closed on Fridays so team members can make the most of the summer weather and recharge."
No accounting firms placed in the Best Workplaces rankings with 50-99 employees and 100-999 employees respectively. Two accounting software firms — Wave Financial (12th) and Freshbooks (29th) — made the 50-99 employees list. Wave focuses on inclusivity and has an interesting photography program that builds leadership skills. Freshbooks has a suite of parental and healthcare benefits.
Grant Thornton LLP (12th) and EY Canada (32nd) made their mark in the 1000+ employees list. Grant Thornton (2,224 employees) was recognized for its Greater Purpose Campaign, a charitable giving program; its Senior Listening Team, which encourages open discussion; and its Purple Carpet Program, an onboarding program for new grads and experienced hires. EY Canada (6,655 employees) was recognized for its mental health benefits, including its Beacon program, and its flexible work arrangements.
Most notably, two business software companies, Intuit Canada (2nd) and SAP Canada (#6), placed in the top 10 of the 1000+ employees list. Intuit boasts a suite of well-being programs and a program that promotes racial equity and leadership. SAP features some very unique programs, such as its Academy for Engineering, and Autism at Work.
Accounting firms take note: Themes for workplace improvement
A number of common themes emerged in the rankings. Accounting firms who wish to improve their workplace culture and employee retention may wish to consider the following:
Focus on health and well-being. Big or small, the firms that made the list have innovative well-being programs that focus on holistic health and an ecosystem of well-being initiatives inside and outside the office.
Flexible schedules and remote working. While Best Workplaces in Canada 2021 does not make much mention of the pandemic year, a common thread throughout the winning entries is providing supports for working from home and flexible work models.
Inclusivity and racial equity. All three accounting firms also placed in the list of Best Workplaces for Women 2021. And a number of companies clearly paid attention to the Black Lives Matter movement and made an effort to promote racial equity and leadership advancement.
Unique programs that define culture. Some companies were incredibly innovative in creating unique programs that reflected their values. Wave Financial's photography program. Bateman MacKay and its healthy workstations. Explorance, a Montreal software company, pays for its employees' use of Bixi bicycles.
Benefits packages. The larger the company, the more important the benefits packages. Crucial differences in a company's health and retirement plans take on outsized importance in larger companies. For example, in 2020, KPMG Canada was recognized for launching a points-based employee recognition program (in the form of cash, RRSP, or TFSA contributions), as well as a suite of parental supports, that ensured its place in the "Canada's Top 100 Employers" list for the 15th year in a row.
For accounting firms wishing to improve their workplace culture and employee retention, these lists have plenty of ideas to chew on.
Published by Canadian Accountant staff. Photo by kate.sade on Unsplash.