Student blogger Andrew Knapman on taking the Common Final Examination
In the third of a three-part series, a look to the future of Canadian accounting
Part two of a series on multi-generational accounting firms
Gong Show: The CPA CFE was harder than I thought
Student blogger Andrew Knapman on taking the Common Final Examination
How millennials are shaping the future of accounting
In the third of a three-part series, a look to the future of Canadian accounting
Multi-generational firms: Why the Big Four are recruiting millennials
Part two of a series on multi-generational accounting firms
More Accounting News
Guest Accounting Blogs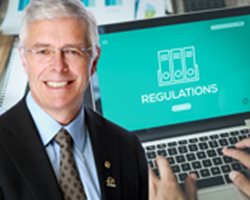 Partner Posts
Partner Posts
With so many solutions and so little time, how can you reduce your learning curve?
Partner Posts
Heirarchical memory and the Rule of Threes is the science behind the FOCUS! Method of communicating clearly and effectively
Technology
The numbers alone are a compelling reason to make changes — especially to the sharp-pencilled crew who crunch them for a living.