Business
National
Deloitte, Fairfax hire former GG David Johnston as advisor on same day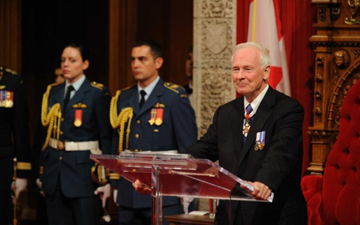 Harper-era Governor General who retired on October 2 will be based in Ottawa
TORONTO, Oct. 17, 2017 – Accounting firm Deloitte Canada has announced the appointment of former Governor General David Johnston on the same day that Fairfax Financial also announced the hiring of Johnston.
Deloitte says Johnston will serve as an executive advisor while Fairfax, headed by Bay Street investor Prem Watsa, has re-hired Johnston as its global advisor. Johnston previously served as a director at Fairfax.
Johnston was appointed as governor general on the recommendation of Prime Minister Stephen Harper in 2010. He succeeded Governor General Michaëlle Jean and was in turn succeeded by Governor General Julie Payette, when Johnston retired on October 2, 2017.
In a recent profile by Roy MacGregor in the Globe and Mail, Johnston is quoted as saying of his future plans, "I actually have more things to do than I can possibly do. My concern now is time."
Deloitte managing partner and chief executive Frank Vettese says they are proud Johnston has chosen Deloitte "to further his work on key issues of importance to the future of Canada." In a press release from Fairfax, chairman and CEO Prem Watsa said "We look forward to having such a great Canadian re-join the Fairfax team to bring his integrity, wisdom and insight in his global advisor role."
A lifelong academic, Johnston served in administrative roles as dean of law at the University of Western Ontario, principal of McGill University, and president of the University of Waterloo, prior to Rideau Hall.
Photograph by Sgt. Johanie Maheu, Rideau Hall. Colin Ellis is editor-in-chief of Canadian Accountant.