Practice
Management
Culture
Shifting to virtual: 5 tips to conduct effective virtual meetings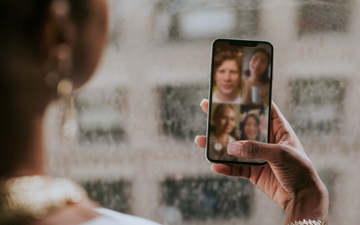 Running effective, productive and engaging virtual meetings requires a different approach, says Sofia Arisheh
Editor's Note: This post is the third article in a series, Shifting to virtual: Best practices for managing a virtual workforce, focusing on human resources strategies for accounting firms that are transitioning to virtual workplaces. Links to the other posts are provided at the end of this article.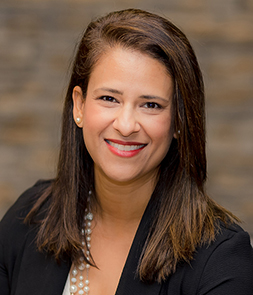 Human resources expert Sofia Arisheh has worked with six of the biggest accounting firms in B.C. She is principal of Upskill Consulting, located in Langley, British Columbia.
Langley – As firms continue to embrace remote work arrangements, virtual meetings have become a staple in our day-to-day. In recent weeks amidst COVID-19, accounting firms have had to solely rely on virtual meetings to conduct business, keep client deliverables moving and communicate with staff and clients. For many, conducting a productive and efficient meeting face-to-face is a challenge but doing so through virtual meetings poses even more of a challenge.
As an HR consultant working with small to mid-sized accounting firms, I have heard leaders and staff refer to virtual meetings as "unnatural," "not intuitive," "awkward," "ineffective," "frustrating" and even "scary" ... but it doesn't have to be.
Here are five tips to help you run a great meeting ... virtually!
Tip 1: Provide training
Don't assume everyone has or knows how to use the technology provided. As we have replaced face-to-face meetings with virtual ones, we have also had to leverage new technologies such as video conferencing tools and cloud-based communication and collaboration platforms. Oftentimes, this is new territory, so:
Inform staff of the technology platforms available to them.
Provide instructions on how to navigate and fully leverage each tool(s) of choice for virtual meetings.
Tip 2: Prep before the meeting
"What a waste of time!" is a common result of poorly planned meetings. To make the most of your virtual meeting, invest the time in prepping, so:
Test technology ahead of time to become more comfortable with the functionality and features, especially if you are incorporating interactivity.
Send out an agenda ahead of time to provide staff with a clearer understanding of what to expect and how to prep for the meeting in advance.
Tip 3: Encourage video
One of the goals of virtual meetings is to mimic face-to-face interactions as much as possible. To do this, video plays an important role. Being able to see your colleagues and engage in real-time and "face-to-face" communication is only possible if virtual meetings adopt a mandatory video-on policy, so:
Ask staff to turn on their videos, providing them with an explanation of the importance of doing so and instructions on how to set up their webcam.
Provide alternative audio dial-in options if the video conferencing poses technical difficulties.
Tip 4: Get people involved
During in-person meetings we have the ability to gauge energy and engagement more readily and call on staff on the spot. While it is trickier via virtual meetings, building interactivity and engagement can still be done, so:
Encourage participants to bring forward agenda items that are of value to them and the collective team in advance of the meeting.
Leverage technology to incorporate interactivity such as virtual brainstorming, whiteboarding, screensharing, voting, breakout rooms and chat.
Start the meeting with a check-in or icebreaker, encouraging casual conversations and reinforcing interpersonal relationships.
Choose participants to present in order to vary voices in your meetings, and don't be afraid to call on people to share their thoughts and ideas.
Tip 5: Send out post-meeting notes
Just as you would with a face-to-face meeting, determine post-meeting action items. Providing your staff with key discussion points will help to clarify expectations and deadlines and set a solid foundation for your next team virtual meeting, so:
Draft a brief and concise follow-up email summarizing discussions and outlining key action items with well-defined deadline dates.
Save meeting notes in a centralized location for easy access at any given time.
Solicit feedback, gathering input on how to continually add value and improve virtual meetings.
Virtual meetings are here to stay so don't be afraid. While it does take practice, adopting some of these tips will help you successfully run your next virtual meeting and build trust, collaboration and engagement among your teams.
Sofia Arisheh is principal of Upskill Consulting, a boutique human resources firm located in Langley, British Columbia, specializing in professional services and providing HR consulting and training to small to mid-sized accounting firms. Read all the articles in this series (to date):
Shifting to virtual: Best practices for managing a virtual workforce
Part One: Shifting to virtual: 3 tips for providing feedback to virtual accounting teams
Part Two: Shifting to virtual: 3 tips for onboarding new hires virtually
Part Three: Shifting to virtual: 5 tips to conduct effective virtual meetings
Part Four: Shifting to virtual: 4 tips for transitioning in-person training to virtual learning
Part Five: Shifting to virtual: 3 tips to foster and promote team collaboration