Students
Gevorg Grigoryan
CPA Program
Coronavirus and the CPA program: What accounting students need to know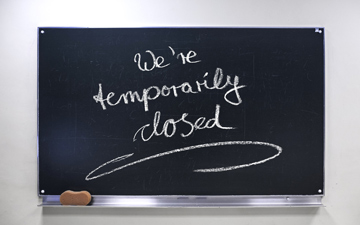 CPA Canada cancels May 2020 CFE, workshops, presentations amid COVID-19 concerns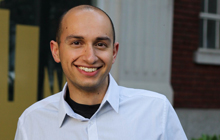 CPA program coach and mentor Gevorg Grigoryan, CPA, of Gevorg CPA, has five tips for making effective video presentations.
VANCOUVER – Safety concerns over the novel coronavirus are impacting Canada's professional education program for aspiring accountants. The Chartered Professional Accountants of Canada (CPA Canada) has cancelled all April CPA Professional Education Program (CPA PEP) and CPA preparatory course examinations, and the May 2020 Common Final Examination (CFE). In addition, the Capstone 2 module, scheduled to start on April 4, 2020 is cancelled. (More information is available here.)
CPA Canada said in a statement that it is "taking proactive measures to maintain a safe environment" and that it is "dedicated to taking what it believes are the best approaches, based on guidance from public health organizations in an ever-evolving situation."
The Core 2 workshop was scheduled for the weekend of March 14-15, 2020 and the Capstone 1 presentations were scheduled for March 21-25, 2020. The CPA PEP and CFE calendar provides the dates for all PEP modules and the CFE.
Alternative assignments
CPA Canada is asking all Core 2 candidates to complete a make-up assignment in lieu of the in-person module workshop. This assignment will be marked and the candidates are required to achieve a passing grade on the assignment in order to pass the module workshop component of the Core 2 module.
All Capstone 1 groups must submit a recording of their presentation as an alternative to the in-person presentations. The presentations are the second component of the Capstone 1 module that candidates must pass in order to register for the Capstone 2 module and the CFE.
5 tips for effective Capstone 1 video presentations
Preparing a recorded presentation can be challenging for candidates who are not used to speaking in front of a camera. I have graded several Capstone 1 presentations as a volunteer Lead Panelist for CPA Western School of Business. I have also produced several YouTube videos and webinars as part of my prep courses. CPA Canada has stated that the quality of the video will not be a factor in its evaluation. Instead, the recordings will be evaluated based on the quality of the content of the presentation and on the presentation skills demonstrated. Here are my top five tips on an effective Capstone 1 presentations on camera:
1. Be animated.
Speaking without an audience can be challenging. It may seem like a monologue, but it is not, the panellists are on the other end watching and if you don't convey effective body language, tonality and pace, you are not going to gain the audience attention. Be animated, show conviction, and vary your speech pace.
2. Look at the camera.
To maintain a positive rapport with the audience, you must maintain an eye contact with the camera throughout the presentation. This will give the audience a sense that you are speaking directly to them. Show professional demeanor, strong eye contact and interact with the camera as you are presenting.
3. Use powerful visuals.
To maintain audience attention, prepare relevant visual supporting materials. You will not be able to provide handouts so, instead, I suggest preparing well-formatted PowerPoint slides with quality text and graphics that are easy to read and follow.
4. Show teamwork.
Teamwork is one of the key components of the Capstone 1 module. Throughout the module, you are required to submit peer evaluations. Make sure each team member participates equally and coordinate the transitions between each team members to ensure all members are in the camera frame throughout the presentation.
5. Rehearse.
The advantage of recorded presentations is you can record as many takes as you need and submit the best version. Before I publish my YouTube videos, I rehearse several times to become intimately familiar with my script. I can then focus on audience engagement. Meet with your team in a well-lit office, rehearse off-camera several times, record a few takes and submit the best version.
While the country is preparing for the impact of COVID-19 and organizations such as CPA Canada are taking proactive measures, I encourage candidates to use the time away from social activities productively. Stay home and study case writing and technical materials. This will help to prevent the spread of the virus and have you well-prepared for future exams.
Gevorg Grigoryan, CPA, is an accounting manager and instructor, mentor and coach to students in the CPA program. Visit Gevorg CPA to learn more and subscribe to Gevorg's YouTube channel to access CPA program videos.