Taxation
Global
Lebouthillier makes bold additions to offshore tax evasion committee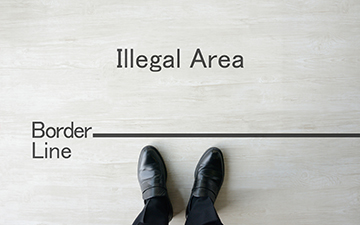 Tax professors Alepin, Cockfield appointed to controversial group
TORONTO, December 21, 2018 – In a signal to Canadian accountants and taxpayers that the Department of National Revenue will continue its offshore tax evasion crackdown, Revenue Minister Diane Lebouthillier has made two bold additions to its controversial Offshore Compliance Advisory Committee (OCAC).
Professors Brigitte Alepin, FCPA, FCA and Arthur Cockfield were welcomed by OCAC Chair Colin Campbell at its meeting on December 14, 2018. Alepin teaches tax at the Université du Québec à Montréal but may be best known to Canadians as a screenwriter of The Price We Pay, an award-winning Canadian documentary on tax evasion.
Cockfield teaches law at Queen's University and is a tax law scholar and policy consultant. In 2015, he wrote "Big Data and Tax Haven Secrecy", an influential paper on "what tax haven intermediaries — so-called offshore service providers — actually do to facilitate offshore evasion, international money laundering, and the financing of global terrorism."
Cockfield testified before the Standing Committee on Finance (FINA) hearings in June 2016 on the Canada Revenue Agency's Efforts to Combat Tax Avoidance and Evasion. The now infamous hearings were called in response to the so-called Panama Papers leak of data from Panamanian law firm Mossack Fonseca. At the time, senior stakeholders from the Canadian accounting profession spoke before FINA (this month, U.S. prosecutors unsealed indictments against four Mossack Fonseca officials); Cockfield testified:
In terms of the road ahead, some of the recommendations that I would offer this committee would be an ongoing commitment from the senior leadership at CRA to tackle the problem of offshore tax evasion. I think there is a problem with the coordination among the federal agencies—FINTRAC, CRA, and Justice and so on—which could be improved. The incentives for the crown prosecutors need to change. I'd like to see more penalties when warranted by the CRA for gatekeepers, accountants, and lawyers who engage in reckless, negligent, or willful blind advice to their clients.
The Price We Pay (Web capsule) - Excerpt with Brigitte Alepin from Filmoption International on Vimeo.
Controversial committee maligned in the past
Alepin and Cockfield have been appointed to a controversial committee that was much maligned at its outset. Not long after its creation, through the Federal Budget in 2016, two of its members resigned. Sherbrooke University professor Marie-Pierre Allard asserted that the OCAC "cannot be regarded as independent" and that there was only "superficial discussion" of issues.
In May 2017, the CBC reported OCAC Chair Colin Campbell, a professor of law at Western University, had attended a tax conference in Madrid, sponsored by KPMG. The CBC called into question the independence of the committee as KPMG Canada had been a critical focus of the FINA hearings over its tax avoidance planning involving the Isle of Man.
The OCAC met on December 14, 2018, its first meeting in more than a year (November 17, 2017). According to the Canada Revenue Agency, "Discussions were held to define a strategic agenda for the committee that would enable it to focus its expertise on the topics where the CRA would most benefit from its advice and recommendations with a view to future program improvements."
By Canadian Accountant staff.