Business
National
Taxation
Accountants missing from new CRA service advisory panel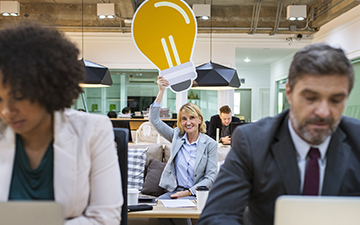 Strategic digital experience a priority for new service initiative
TORONTO, December 14, 2018 – As part of its new customer service initiatives, the Canada Revenue Agency (CRA) has announced the creation of a new external advisory panel on service. Unfortunately for Canadian accountants and tax lawyers, the CPA profession is not represented on the panel.
The CRA asserts the panel is "comprised of senior leaders and experts from the public, private and not-for-profit sectors who will provide the CRA with advice on emerging trends and practices in service design and delivery, as well as on client expectations related to services."
Appointed to the panel are:
Hillary Hartley, Deputy Minister of Consumer Services and Chief Digital Officer for the Province of Ontario
Serge Lamontagne, City Manager for the City of Montreal
Marie-Josée Lamothe, Founder and President of Tandem International, Board Director, and Professor of Practice at the Desautels business faculty of McGill University
Elizabeth Mulholland, Chief Executive Officer of Prosper Canada
Sean Mullin, Executive Director of Brookfield Institute for Innovation + Entrepreneurship at Ryerson University
Brenda Rideout, Strategy and Digital Advisor, and Board Member
Stephen Tax, Professor and Champion for Service Management with the Gustavson School of Business at the University of Victoria
The appointments favour strategic digital experience, particularly in the public sector, although Brenda Rideout is the current president and CEO of the digital banking brand Tangerine, previously ING Direct, where she served previously as chief strategy officer.
"We are continuing on our journey as a client-centric organization, and our top priority is to improve service experience and deliver better outcomes for Canadians," says Mireille Laroche, chief service officer, Canada Revenue Agency. "Members of the external advisory panel on service have a combined expertise rich with national and international service-related experience; I look forward to their input on the transformation of our service agenda."
CRA to continue to work with tax stakeholders
The CRA will continue to hold consultations with accounting and tax professionals as well as "design jams" with stakeholders and the general public throughout the fall. The agency says it will continue to place "special emphasis" on working with its existing stakeholder groups to discuss tax matters, its service transformation and the management of its activities."
"With the appointment of the CRA's first chief service officer, our government committed to consulting Canadians on the CRA's service transformation," says Minister of National Revenue Diane Lebouthillier. "The inauguration of an external advisory panel on service is a major part of that commitment. Panel members bring a wealth of wisdom and experience from the public, private and non-for-profit sectors, and their advice will help the CRA put Canadians at the centre of everything it does and improve its service offerings."
Colin Ellis is managing editor of Canadian Accountant.