Profession
National
Canadian accountants supporting NDP in record numbers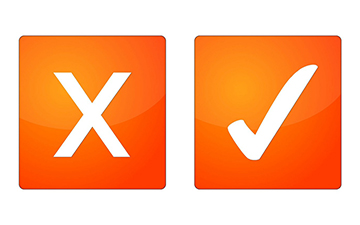 New online poll says momentum building among professionals
TORONTO – With a federal election looming this fall, Canadian accountants are switching their traditional allegiances to the NDP, according to a new online poll released today by national pollster Lápin. The poll suggests the NDP is gaining ground on its electoral rivals due to professionals that formerly supported Conservatives and "blue" Liberals. The online survey included a variety of professionals such as accountants, doctors, engineers and lawyers.
Overall, 28 per cent of respondents said they would vote for Jagmeet Singh's NDP, compared to 31 per cent who said they would back Justin Trudeau's Liberals and 34 per cent for Andrew Scheer's Conservatives, if an election were held now. "If you're the NDP, the clear story is that your low profile is working and, if this momentum continues, you have the opportunity to form the next government," said Lápin executive vice-president Berner Dûper.
Accountants appear to be switching allegiances based on dismay over current federal and provincial leaders. The SNC Lavalin ethics controversy has damaged support for Justin Trudeau and the Liberals. Ontario Premier Doug Ford and his provincial Conservatives continue to step on garden rakes. And there also appears to be a limit to the interest in Andrew Scheer and the Conservatives. When asked to judge the leadership capabilities of Scheer, many respondents asked, "Who's that?"
"We really like this Jagmeet fellow," said accountants Bob and Betty Bouffon of Boufon & Boufon Professional Corporation in Burlington, Ont. "Sure, we have no idea what he actually stands for. But since we're getting a carbon tax anyway, we might as well tax everything. That could be good for business — more interest in tax planning."
"I'm excited to be part of this new Orange wave," wrote one respondent to the online survey. "The carbon tax is just the beginning. Andrew doesn't have a climate plan. Justin bought an oil pipeline. So maybe Jagmeet will actually do something about climate change. As an accountant, I'm tired of talking about sustainability. I'd like to actually accomplish something."
Sources at one accounting firm have told Canadian Accountant that partners are already working on a number of offshore tax avoidance schemes in anticipation of an NDP government. Bermuda and the Isle of Man continues to be preferred destinations for shell companies. Charitable donations of modern sculpture are also popular, as the Auditor General has reported that modern art confuses auditors at the Canada Revenue Agency; the AG has recommended the funding of modern art courses for CRA staff.
Many Canadian accountants have joined a new NDP fundraising group called the April First Club. Political donations are tax deductible, says one accountant, so it makes more sense for the wealthy to donate to the NDP and reduce their taxable income in the event the NDP is elected.
The Lápin internet-based survey, which cannot be assigned a margin of error because online polls are not considered random samples, was conducted on April 1 using computer-assisted web-interviewing technology. If the poll had been conducted by landline phone, it would have a margin of error of plus or minus 100 per cent.
It heard from 163 Canadians who are eligible to vote, called themselves "professional" and were recruited from the firm's online panel. The results were weighted to reflect age, gender, mother tongue, region and level of education to reflect the makeup of Canada's population.
By Canadian Accountant staff.