Practice
National
Southwestern Ontario accounting firms merge to form Baker Tilly Trillium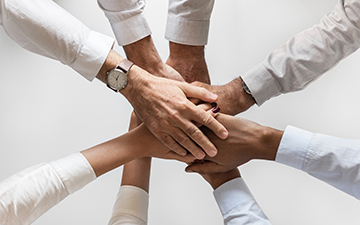 Baker Tilly Canada network continues to expand nationally
TORONTO, March 1, 2019 – Newly branded Baker Tilly Canada continues to build capacity in its national network since launching its new brand on January 7 of this year. The Baker Tilly Canada Cooperative has announced the merger of Baker Tilly Leamington (formerly Collins Barrow Leamington LLP) and EPR Trillium Chartered Professional Accountants under the new name Baker Tilly Trillium LLP.
According to Baker Tilly Canada, eleven partners will provide audit, tax and advisory services out of five offices in London, Dorchester, Aylmer, Leamington and Essex. "This merger is a tremendous step forward, reflecting our ongoing dedication to expanding our specialty service offerings, geographical scope and market influence," says Jason Melo, who formerly led Baker Tilly Leamington and is managing partner of the new firm. "The strong legacy built by both Baker Tilly Leamington and EPR Trillium will not just endure but evolve, creating even greater opportunity and success for our valued clients."
As an independent member of the Baker Tilly Canada Cooperative, Baker Tilly Trillium will continue as a member of Baker Tilly International, the London-based accounting and business consultancy with members in more than 145 territories worldwide. According to Baker Tilly Canada, the new entity will "draw on the resources of their national and global networks, while still investing in deep local expertise."
Sandy Kirkwood-Pearce, CPA, CGA, LPA, the former managing partner of EPR Trillium and now COO of Baker Tilly Trillium, stated in the firm's press release that, "With an unwavering commitment to quality and exceptional service, this merger of like minds will only augment our ability to serve our clients with excellence, while providing enhanced career opportunities."
Continued Kirkwood-Pearce, "We can now put even greater emphasis on building strong relationships with these clients, while continuing to recruit the brightest and best talent to exceed their expectations."
EPR Canada history includes its own rebranding
EPR Trillium is a former member firm of the EPR Canada Group; EPR Trillium left EPR Canada Group when it merged with Baker Tilly Leamington (Baker Tilly Trillium LLP is solely an independent member of Baker Tilly Canada Cooperative).
EPR Canada Group was itself the result of a rebranding. It began as the national firm of Evancic Perrault Robertson, an accounting firm comprising mostly legacy designation certified general accountants. The rebranding was led by Paul Walker, FCGA, FCPA, one of the first CGAs to become publicly licenced in Ontario. (EPR Canada is an independent member of AGN International, a global association of separate and independent accounting and advisory businesses.)
EPR Canada Group and Paul Walker were not involved in the merger or rebrand of Baker Tilly Trillium.
By Canadian Accountant. With files from Baker Tilly Canada. Photo by rawpixel.com from Pexels.