Partner Posts
Practice
Software
How accountants and bookkeepers can become the tech advisors of the future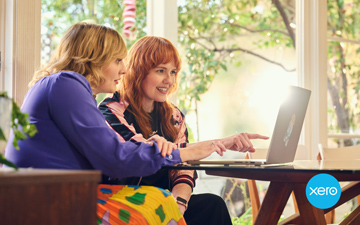 Aaron Doucet, CPA on enabling technology change for your small business clients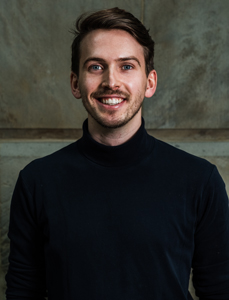 Aaron Doucet, CPA is a Partner Success Manager at Xero Canada.
DIGITAL TRANSFORMATION is a hot topic, disrupting virtually every industry. By and large, the push for greater technology adoption has opened doors for companies of all kinds. However, many elements of such evolution remain out of reach for small businesses, due to factors like cost or limited time and resources. In the bookkeeping space, we are seeing a rise in advisors becoming tech specialists to help implement the technological change clients are wanting. While tried and true bookkeeping and expense management solutions like spreadsheets seem widely available and mostly effective, many clients often are supportive to change once they understand the benefits that cloud technology would bring to their business.
According to a 2021 survey from International Data Corporation (IDC), almost two-thirds (64%) of companies still use spreadsheets in some way to support their payment processes. Knowing this, Canadian accountants and advisors across the country have the unique opportunity to help their clients embrace technological change, which will help build efficiencies in their process by spending less time manually inputting data into a spreadsheet. This can unlock a better understanding of their real-time cash flow, which is specially during these uncertain economic times. Access to real-time financial data makes it possible for advisors to give an accurate read on the state of operations for the business so they can make informed adjustments as needed.
The number of small businesses still relying on spreadsheets may be surprising, but our accounting partners are seeing the difference a year can make. As the pandemic has evolved, so too have business operations. Cautious optimism is an underlying theme in 2022, as business owners look to stabilize through the rest of the year and beyond.
According to the SMB Group's 2022 Top 10 SMB Technology Trends report, the majority of small businesses that have started their digital transformation are taking a cloud-first approach, seeking benefits like flexibility and new opportunities. Seventy-one percent of small businesses are extremely likely or likely to select a cloud solution the next time they purchase a new application.
The tide is turning. Now the time is right for advisors to ensure small businesses have the right tools at their disposal.
When I worked at a large Canadian accounting firm, it was incredibly gratifying to see the impact technology had on small businesses. I constantly heard from small business owners that access to data analytics allowed them to make better business decisions. After a few months of on-boarding a medical professional to Xero, they told me that bookkeeping, once a daunting task, was now more of a satisfying hobby.
Cloud accounting opens up a world of opportunities to increase efficiency and streamline your business, and the key is knowing where to start. Here are some tips to help your clients find the appropriate platform or service for their business, and how to best tackle their bookkeeping more efficiently.
Do your research
The first step is doing your due diligence and comparing all options available to you. Platforms like Xero offer prospective customers the opportunity to review how businesses in varying industries use its software. Look for case studies, customer testimonials, and product reviews from reputable sources to inform your decision.
If you decide to work with a software provider, remember that there isn't a one-size-fits-all solution — however, some considerations are always important, such as how easy a software is to learn. One of Xero's founding principles was that it was built with both the advisor and small business in mind. Simple and subtle differences, such as more accessible language in our menu options, matter — which is why we call it "bills to pay" rather than "accounts payable," to better empower our users during self-led onboarding.
Encourage your client to consistently track expenses and revenue

This may seem obvious, but it's worth stressing to the client the importance of keeping track of both individual transactions (no matter the size) and their business' overall financial trends. Categorizing and tracking expenses and revenue streams will help them and other stakeholders use historical data to identify areas of strength and opportunities for growth. This is where accounting software can help automate some of the trend gathering and data insights, while you provide the human element to ensure alignment with your company's goals and objectives.
Schedule recurring appointments to monitor and maintain your bookkeeping
An effective way to maximize a business' proficiency is to have them schedule designated times to monitor and balance their books. These times need not be lengthy. Start by encouraging them to set aside an hour on a regular basis to keep organized, and they will thank you come tax season.
To the best of your client's ability, plan ahead financially
It's the nature of small businesses to not always know what the next day will bring. But as they grow, and more opportunities present themselves, make sure your clients ask themselves if they are set up for the resulting expenses that come with growth. Taking inventory of the resources available and making adjustments for both expected and unforeseen expenses will go a long way in helping them feel prepared.
Above all, find a balance that works for them when it comes to bookkeeping
Some may find that some or all of these tips are not realistic for their business. If your clients are overwhelmed implementing these practices on top of the many other hats they wear as an entrepreneur, it may be time to encourage them to consider supplementing their bookkeeping with technology that can help automate tasks and in turn relieve some stress.
In the end, it's about helping clients feel more confident about the basics so they can work together with you to identify the big picture insights and learnings that can help their business grow. Webinars like Xero's 'Bookkeeping Basics' series are great forums for them to learn more, especially for new businesses and businesses that are not as confident or familiar with how to best adopt new technology. You can encourage them to sign up here and get one step closer to financial peace of mind for their business.
Aaron Doucet, CPA is a Partner Success Manager at Xero Canada.