Profession
Practice
National
Part Two, Seismic Shift: Bulking up at the big firms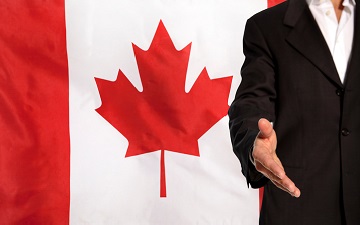 SME practitioners claim consolidation is happening across Canada, with implications for the communities they serve. Part two of a three-part special report
OTTAWA – As boundaries between traditional accounting and non-accounting related services continue to crumble, and as a new generation asserts its presence in the workforce, the accounting profession and the way it serves the public is undergoing unprecedented change.
Amidst this upheaval, some professionals believe the traditionally healthy supply of smaller accounting firms that serve small businesses in their communities might not be as readily available in the future. They see the larger firms taking up a larger share of the profession's business, as baby boomers retire, and generational attitudes shift towards the value of work-life balance.
Vic Durksen, a principal with Bridgman & Durksen, Chartered Accountants in Virgil, Ontario, asserts that small practice valuation multiples are relatively inexpensive at present and therefore financially attractive.
But Alexandre Baril, a partner and corporate development officer in Deloitte's office in Montreal, does not agree. "We're not seeing that," he says, adding that "usually, when interest rates are this low, you would expect higher multiples because financing is so cheap."
Baril also disagrees with the assertion that the larger accounting firms, including Deloitte, are snapping up more smaller firms today than the profession has seen in years past.
"I've seen nothing different recently than what I've seen in, say the last 20 years," he says. "Deloitte remains focused on finding merger and acquisition targets that help our clients succeed in both the public and private space."
Bulking up at the bigs
Baril says Deloitte has made about 18 acquisitions of firms since 2013, only five of which involved audit practices. The mergers with audit practices have taken place primarily in Toronto, Quebec City, Laval and Winnipeg.
He says several acquisitions were made to strengthen Deloitte's ability to provide specialized services in non-accounting service areas, particularly cybersecurity, analytics, capital projects, specialized IT services, as well as some digital marketing.
For example, in December 2014, Deloitte announced it had acquired SwiftRadius, an IT consultancy based in Atlantic Canada, which added a team of IT professionals to Deloitte's consulting practice and also helped to establish a new Deloitte office in Fredericton, N.B.
The press release announcing that deal noted that throughout 2014, Deloitte had made several other varied acquisitions across Canada, including a safety and environmental consultancy in Alberta, a tax boutique in British Columbia, an e-discovery provider in Ontario and a crisis-management boutique in Alberta.
In 2015, Deloitte said it had entered into an agreement to acquire the Asset Performance Group, an asset reliability consultancy based in both Calgary and Burlington, Ont.
"This transaction brings new reliability engineering and maintenance capabilities to Deloitte's Consulting practice, enabling the firm to deliver a full suite of asset reliability engineering, asset management and performance improvement services to capital-intensive industries across Canada, the U.S. and South America," the firm announced.
More recently, in December 2016, Deloitte announced it had acquired CleverAnt, a Montreal based company that provides Workforce Management advisory services and a product that facilitates access to enterprise cloud software.
Growing through advisory services
Such acquisitions point to a continuing trend shared by the Big Four, in which audit and assurance revenues have dropped slightly, and advisory services, such as cybersecurity, are responsible for growth.
"One of the questions my students ask me when we go through all the types of non-traditional services that public accounting firms offer is 'Why do they do those things when they have nothing to do with accounting?'" says Chung.
She tells them that "the need to grow our profession is really strong. We don't want to be a profession that is just accounting and auditing and tax," and also notes that part of the appeal of the larger firms for her students is they can offer more services and therefore more career opportunities.
Jeff Buckstein, CPA, CGA, is an Ottawa-based business journalist. Read part three of Seismic Shift: Community Concern.