Profession
Business
National
Sunday News Roundup 23.07.09: CPA EDI is woke, PwC Oz and more Canadian accounting news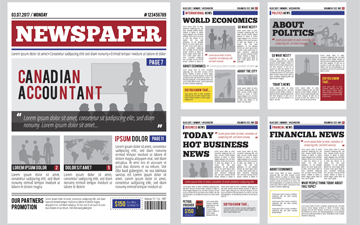 Wrapping up the odds and ends from the past week in Canadian accounting news
Subscribe to our weekly newsletter and get all the week's stories. Click here to sign up.
TORONTO, July 9, 2023 – Radio silence has descended on the contretemps between CPA Canada and the two largest provincial accounting bodies. A ceasefire certainly limits further damage to the CPA brand. But the lack of transparency from the CPA bodies continues to generate distrust among members and casts doubt on worthwhile initiatives.
Take the launch of the Indigenous-led CPA program, which was covered this past Friday on the CPA Canada website, delivered through the CPA Western School of Business Indigenous education program. The program is part of an initiative aimed to address Indigenous under-representation in the profession and aligns with the proposed Competency Map 2.0. Among its "sub-foundational competencies" are topic areas that include "Equity, Diversity and Inclusion" and "Indigenous views/indigeneity."
For a conservative profession, this is a step too far for many members, with plenty of online commentary about CPA Canada being a "left-wing woke organization," the "woke agenda," and how CPA Canada intends to water-down the CPA program and dilute the value of the CPA designation. That is unfortunate for the Indigenous program, which manages to make its curriculum sound both innovative and exciting.
And now, on to the rest of the news from the past week in Canadian accounting.
Trying to save itself, PwC Australia "names names" of global tech giants
Now is not a great time for Canadian accounting to devolve into a governance rift. Ernst and Young Global could not complete its own spinoff. PricewaterhouseCoopers could not be be trusted with confidential Australian tax information. KPMG was the common denominator in three US banking failures. Only Deloitte, with its vast digital consultancy, seems to float above the fray.
The latest wrinkle in the scandal down under involving PricewaterhouseCoopers and its leak of confidential tax information involves the tech companies it was trying to corral with inside information. Reuters broke the news this past Wednesday that PwC Oz had provided information to Google to drum up business. One day later, Reuters reported PwC had also tried the same tactic with Uber and Facebook, among 23 US tech firms it had targeted. It was, for all intents and purposes, a grubby little play for the business of the California tech giants.
No one says you can't solicit business, of course. But using top secret government information? Well, people go to prison for that sort of thing, don't they? As an example of sensitivities, we also learned this week, courtesy of the Australian Financial Review, that the OECD pressed the Australian Labor Party to drop a plan to reveal where multinationals pay tax. Several national governments complained that naming names would reveal secret details about tax regimes.
Stellantis stays, Champagne wins Politico praise
One of the biggest business stories of the past week was a three-party agreement to stop an electric vehicle maker from picking up its ball and going home. Stellantis, as the name suggests, is a Frankenstein monster of various automakers. The company was ticked off that the Federal Liberals and the Ontario Conservatives gave a bundle of money to Volkswagen to build an electric vehicle plant. Stellantis wanted the same big bucks to finish building its own EV plant.
In the end, Justin Trudeau coughed up $10-billion and Doug Ford $5-billion in tax incentives, and now it's all smiles and shovels in the ground. There must have been some hardball negotiations behind the scenes, because the Ford government claimed the tax breaks are a "performance incentive" and "not a cheque per se."
It's interesting to see how this plays south of the border. The US website Politico lauded Canada's industry minister, François-Philippe Champagne, in a profile called Canada's closer: How Trudeau's pitchman is outplaying America. The US view is one of wonderment that Canada was somehow able to entice Volkswagen, Stellantis, and vaccine-maker Moderna all to build new plants in Canada rather than the US, amidst cutthroat competition and the "America First" policies of the Biden administration.
Xero launches SMB competition
If you're a practitioner and member of the Xero partner program, you might be interested in the launch of the Xero Beautiful Business Fund, with the opportunity for your small business partners to "win a better future for your [their] business with significant injection of cash," if you want to share that information with your clients. The announcement was made on Xero Day 2023, which marked the 17th anniversary of Xero's founding, by the new CEO of Xero, Sukhinder Singh Cassidy.
Canadian small businesses will be celebrated for their own success, helping them accelerate their growth. The total prize money for small business contestants from seven countries, including Canada, is approximately CAD $600,000. Applications open on August 23 — when the Fund will officially launch at Xerocon Sydney — but all small businesses using Xero, as well as the business clients of Xero partners, can register their interest here for more information and updates.
No word yet on whether the fund is connected in some way with small business loans. SMB financing can be lucrative. Intuit, which makes Xero competitor Quickbooks, loaned US$933M to small businesses in FY 2022, up substantially from US$232M in FY 2021, according to Debanked. In 2020, Xero acquired a small business financing platform called Waddle, which it is now exiting at the cost of a significant writedown. Singh Cassidy has also announced cuts to about 15 per cent of the company's global workforce.
Quick Hits: Articles of Interest
Canadian
Economic optimism climbing despite recession expected this year: CPA Canada Business Monitor (Q2 2023) (CPA Canada Press Release)
U.S. trade envoy presses Canada on digital services tax, home shopping obligations (CTV)
Don Mills: Debt and taxes choking Atlantic Canada (Saltwire)
Still confused about the federal grocery rebate? Windsor tax expert breaks down the process (CBC)
Nova Scotia: Federal Liberals launch counterattack on critics of carbon tax (CBC)
International
Carillion ex-director gets banned for 11 years – here's what it means for people whose companies get wrecked (The Conversation UK)
How one of Toronto's most lucrative companies wound up on the city's list of biggest property tax debtors (CBC)
By Canadian Accountant staff.