Profession
National
Practice
Long Read: Why the Deloitte Canada – MNP deal makes sense for both firms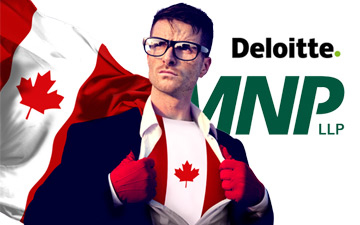 Beyond the financial details, both accounting firms are building on recent success
TORONTO, Feb. 26, 2021 – The acquisition by homegrown accounting firm MNP of 26 Deloitte Canada offices, located mostly in Quebec, has caused a great deal of speculation as to the significance of the deal. Deloitte Canada issued a "clarification" in the days following the deal, citing "recent press coverage and some market misinformation," to insist the Big Four accounting firm was not reducing its commitment and focus on mid-market companies or audit and tax services. The clarification was posted by many Deloitte Canada partners on their social media profiles.
"We've had a positive relationship with Deloitte," explained Jason Tuffs, chief executive officer of MNP LLP, in an interview with Canadian Accountant. The negotiations were characterized by "a mutual degree of respect." In recent years, MNP purchased Deloitte's lottery consulting business as well as a Deloitte office in Prince George, B.C. "Over the last number of months, we were able to get to a spot where they felt everyone on their side was going to be better off — including their clients and their team and themselves — and we could look and feel the same," said Tuffs.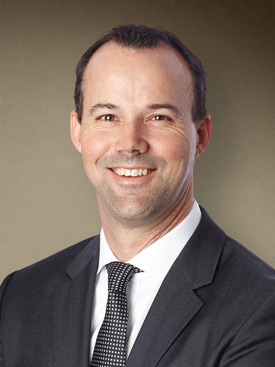 "We're passionate about being present in the local communities, where our clients and team members live and work," says Jason Tuffs, chief executive officer of MNP LLP.
The Deloitte deal: What does MNP get?
Overall, the deal includes 26 Deloitte offices, 900 employees, and 70 partners and senior leaders across Canada. Easily overlooked but critical to the deal are the Deloitte offices in the urban centres of London, Niagara and Windsor, which greatly expands MNP's footprint in the province of Ontario.
MNP substantially increases its presence in Quebec by gaining 22 offices and about 500 employees. While Deloitte will retain its presence in major francophone urban centres such as Montreal and Quebec City, Calgary-based MNP, which entered the Quebec marketplace in 2011, expands its brand to smaller cities such as Saguenay and Rimouski, towns such as Alma and Matane, and boroughs such as Chicoutimi. MNP also picked up the Deloitte office in Hawkesbury, on the Ontario side of the border with Quebec.
"The clients that would be joining us are primarily private enterprise — entrepreneurial type companies — as well as not-for-profit and public sector entities," explains Tuffs. There do not appear to be any publicly traded companies among the clients. "There is no focus around that," says Tuffs. "I can't say that there's not a service with some public company but either all or substantially all would be focused on private, not-for-profit or public sectors."
MNP was founded more than 60 years ago in Brandon, Manitoba and Tuffs says its focus has remained the same — to help clients in the private, not-for-public and public sectors. "For us it's a continuation of our journey as we continue to support our clients in communities across the country." The acquisition, the scale of which is unusual for the Canadian accounting profession and public practice, firmly establishes MNP as the fifth largest firm in Canada.
"Certainly the largest non-Big Four accounting, tax and consulting firm in the country," says Tuffs. "I believe we've been that for a while now and this would add to that." Tuffs confirms that MNP plans to retain Deloitte's employees. "As a foundation of these conversations, we think all of the team members joining us should be kept whole or better off, and all of them will be, as part of this."
Why would Deloitte Canada sell?
The COVID-19 pandemic has affected the entire accounting profession, including the public practice sector and the Big Four accounting firms in Canada, despite the reputation of accounting as recession-proof. Multiple sources reported reduced compensation for partners and layoffs throughout the year at the Big Four; Deloitte Canada has acknowledged only that staffing changes were part of its "normal, annual year-end process," and that, overall, staff and partner numbers have remained consistent.
Lost in the discussions on social media about audit staffing is Deloitte's success as a technology service provider. The past pandemic year has been good for the firm's bottom line. It won a $16 million contract to provide the federal government with a COVID-19 vaccination tracking platform. As reported by Canadian Accountant, this single contract outstripped the combined audit fees ($15M) from new client engagements among public companies of the entire Big Four in 2019.
But Deloitte also won a one-year, $12.4 million contract from the Quebec government to use the firm's Health Connect system for booking COVID-19 testing appointments. And Ontario recently announced Deloitte as the winner of a sole source vaccine logistics contract, the terms of which were not disclosed to the public by the Ford government. Deloitte even developed a contract tracing app, a contract worth $600k, used by the Government of Alberta.
Just days after the MNP transaction was announced, Deloitte Canada announced the acquisition of The Working Group Inc. (TWG), a Toronto-based digital consulting company, and its 150 employees. TWG reportedly has an annual revenue of about $20 million. "This addition is a key differentiator for our firm, and a major win for our clients who will truly benefit from enhanced product and data capabilities," said Deloitte's CEO, Anthony Viel.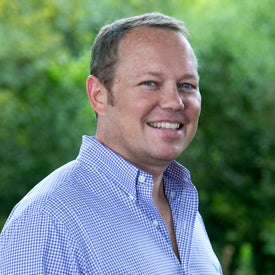 Brannon Poe, certified public accountant and founder of Poe Group Advisors, which operates a buy and sell listing service for North American accounting firms, including firms in Canada.
How much did the Deloitte deal cost MNP?
Financial details of the transaction were not disclosed by either party but "we can certainly speculate/deduce," says Brannon Poe, certified public accountant and founder of Poe Group Advisors and Accounting Practice Academy in the United States. Poe Group operates a buy and sell accounting practice listings service, which includes a new cloud-based practice listing, both of which feature a number of Canadian firms.
Poe says it's difficult to know the price of the deal without knowing the size of the Deloitte offices and their mix of work. The price also depends on whether the acquisition was an all cash deal or an earn-out transaction (Poe says his brokerage firm avoids earn-out deals). But many Poe Group clients have received offers from firms that are similar to MNP (and from MNP).
Says Poe, "If I were to assume this deal has a significant earn-out portion, I would speculate that the multiples of revenue would be in the .8 to 1.2 range. If it were an all cash deal, my best guess at the deal would be multiples of .7 to .9 times annual revenue of the deal."
The exact terms would depend upon multiple factors, which likely include bottom line profitability by office, the quality of partners and staff (sometimes bigger firms look more closely at staff quality than they do at client quality), and geographic opportunity (the economic growth potential of each location). MNP would certainly have looked closely at the synergies in areas where it has a presence, whether through expense reductions or cross-selling and upselling opportunities.
Poe also says the price of the deal would be affected by a potential simplicity discount (by acquiring such a large number of offices, the overall transaction costs are reduced); the motivation of the parties and the competition they face; and finally, whether the deal was all cash or substantial cash up front, which would generate a discount on the overall price.
Corporate Culture: Welcome to MNP
"We're passionate about being present in the local communities, where our clients and team members live and work," says Tuffs of the corporate culture at MNP. The firm has a good reputation among its accountants for its technology and tax preparation platforms.
"All of the tools and resources we built are all focused on that entrepreneurial type business mindset," says Tuffs. "We're going to be working with the Deloitte team to transition in time over to all of the supports we have. The transition needs to ensure that all of the clients and team members are supported in a way that makes sense." Tuffs says that transition would likely take about 12 months.
"When we look at it, we see this as something that is going to be a win for our clients, a win for our people, and a win for the local business communities across the country," says Tuffs. "We're focused on that." The deal, which still requires approval of the Canadian Competition Board, is to be finalized around March 1, 2021.
Colin Ellis is a contributing editor to Canadian Accountant.