Partner Posts
Practice
Software
Getting the most value from an Accounting Partner Program like FreshBooks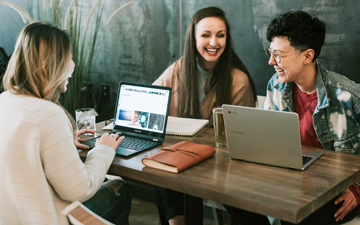 Twyla Verhelst of Freshbooks on getting the most value from the tangible and intangible benefits of Accounting Partner Programs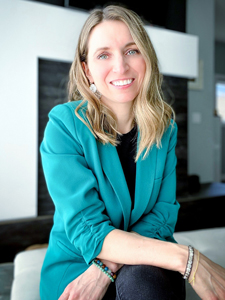 Twyla Verhelst, CPA, is Director of the Accountant Channel at FreshBooks.
THE key to a rewarding experience as an accounting partner in any partner program is making the most of both the tangible and intangible benefits. Your first step should be to get crystal clear on your goals, and what you hope to get out of the experience.
Did you join to form greater connections with peers, get discounts to pass on to clients, or broaden your skills? When you made your choice of accounting programs, such as FreshBooks, you did so for a reason. Keep those deciding factors present in your mind throughout your journey — not just at the beginning.
Take advantage of the tangible benefits
Most accounting partner programs have clearly defined benefits like:
Personal and technical support
As an accounting professional, you have both personal and technical needs from setup to troubleshooting. With dedicated personal and technical support, you get both. Depending on the size and structure of the program, support may come from one person or a few different teams. Reach out, ask questions and get to know these people. They'll be there every step of the way to help you meet your goals.
Onboarding assistance
Many partner programs know that onboarding can be a challenge, especially for small or newer firms. This is definitely one key area where your dedicated personal and technical support teams can step in. They'll help you and your clients get set up quickly and easily — giving you more time to connect with clients about their business roadblocks priorities.
Certification and training
Bottom line — take the training. Even if you're familiar with the software, completing the official certification is always worth your time. When you get your certification badge, put it on your website and marketing materials right away. It may seem like a small step, but it truly makes a difference to potential clients when they're comparing their options. A digital certification badge is like a sparkly diamond—clients may not notice when you don't have any, but they certainly notice when you display them proudly.
As you complete your certification (or any training), consider how you could repurpose the information to better inform your small business clients. This will depend on the type of training, naturally, but if you see a way to repurpose the materials for a client audience, reach out to the program administrators for assistance. Partner programs are there to support accounting professionals and help them succeed, so if there's something they can easily do that will make your business stronger, they'll be interested.
Partner directory
If your partner program has a directory that small business clients can use to find your firm, go out of your way to maintain an up-to-date profile on it. This gives you the chance to grow your business by connecting with small business owners who are already using the tool or software, or are interested in using it and would appreciate your help.
Discounts and bonuses
A free account, the first few months free for each new client, referral bonuses, and other perks help you provide added value to your clients. Often you have the choice to use your free account for your firm, or as a demo environment for working with clients. Choosing to pass on any discounts to your clients is an easy way to show your appreciation for them and deliver a great client experience.
Make the most of the people factor, too
These are some of the aforementioned intangible benefits that a great accounting partner program might offer:
Interaction with peers
Consider the most wonderful aspects of online-based communities: You can participate from the comfort of your own home, social anxiety is minimized, and you are able to genuinely connect with peers—independent of geography! The people who make up the accounting partner program are the program's strongest, yet most intangible, benefit. You are the reason the program exists and your passion will shine through and be even stronger when you're surrounded by other powerful like-minded individuals.
Online and in-person events
I urge you to participate in the program's organized events — both large and small. These events can be some of the best professional learning opportunities you'll have. They're customized to the audience's needs and goals precisely, and they often feature industry experts with invaluable knowledge to share.
Most programs will host regular, small group events, as well as annual or quarterly programming. Each scale has its value. And, although it may not be realistic to attend every event, if you aim to show up to the events that interest you most, you'll be rewarded with new connections, valuable knowledge, and maybe even a great story to recount at home. Many events are also recorded and recapped in various ways, so if you were unable to attend, you can still access the information.
Providing feedback
I can't think of a single partner program run by robots. In my experience, there's a real-life team behind every partner program, full of passionate, caring accounting industry professionals. These people aren't just there to help, they're also there to listen.
Your voice matters and a community is ultimately only as strong as its members. Your feedback can help determine which features work well, what needs to be improved, and what should be added in the future. It also just makes for a more honest and richer experience for everyone involved.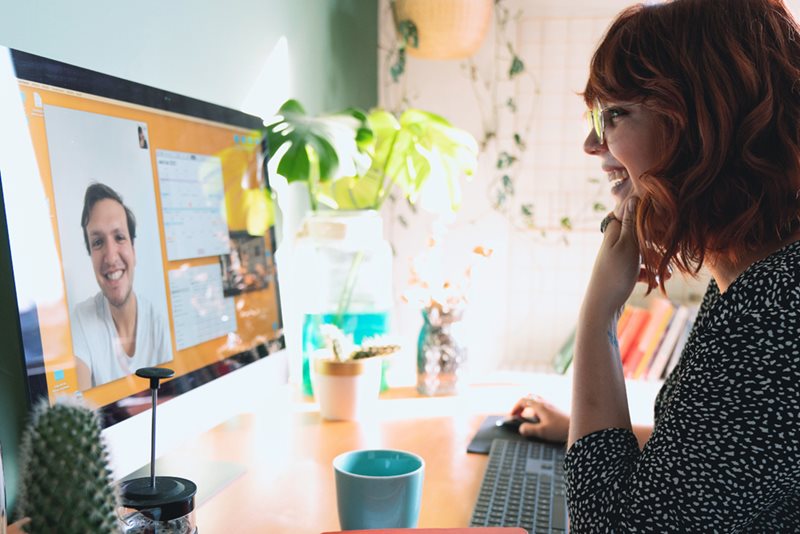 The people who make up the accounting partner program are the program's strongest, yet most intangible benefit, writes Twyla Verhelst of Freshbooks. (PEXELS)
Growth is fed by many sources
Every partner program should have plenty of rewards to earn and benefits to glean, but the connections you'll make will be the biggest rewards themselves. The more you participate and interact, the better your experience will be for you and your fellow accounting partners. After years of isolation, you don't just need these connections, you deserve them.
Twyla Verhelst thrives on adventure, and she joined FreshBooks because she saw the opportunity to make an exponential impact on the evolution of the accounting industry and the business owners it serves. She's been both an entrepreneur and an advisor, and as Director of the Accountant Channel and leader of the FreshBooks Accounting Partner Program, she supports and empowers other accounting professionals as they help small businesses flourish. Twyla is an experienced CPA and tech entrepreneur with a passion for helping others find and leverage their confidence. She is committed to elevating forward-thinking accounting professionals with the tools they need to thrive, as well as helping them discover their most valuable asset — their authentic selves.
Top image: Brooke Cagle, Unsplash. Middle photo: Los Muertos Crew, Pexels. Author photo courtesy: Freshbooks.