Partner Posts
Practice
Software
Getting your SMB clients to embrace accounting technology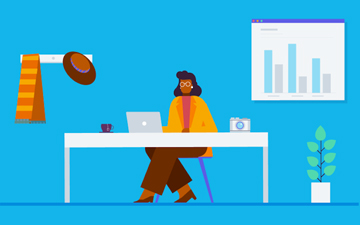 Faye Pang, Canada Country manager at Xero, on three ways to convince your small business clients of the merits of cloud-based accounting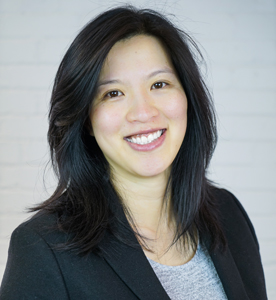 Faye Pang is Canada Country Manager at Xero.
AS AN ACCOUNTANT, you already know the value online accounting software can bring to your practice. As I covered in a previous article, cloud-based solutions, like Xero, can help you streamline your workflow, forecast and grow your practice, and maximize profitability.
There's a lot in it for your small business clients too. You can offer them instant access to an up-to-date snapshot of cash flow and other essential data through a personalized dashboard, among other things. It's a win-win situation.
Maybe, though, you haven't managed to bring all of your small business clients along to the cloud. This is perfectly normal — and perfectly human. After all, the technology is still relatively new, and it often takes time for people to embrace things that are new and novel. We even have a theory to explain it: the technology acceptance model.
We all have that friend who held out against the smartphone for as long as possible but now couldn't get through a day without one. Maybe you even know someone who would still rather burn mix CDs than curate a Spotify playlist.
Your more reluctant clients are probably not Luddites, or even particularly tech-averse. Perhaps they are simply late adopters or unaware of the options are available to them. They might just need a gentle nudge in the right direction. The following are three ways to help bring them up into the cloud.
Show, don't tell
Slow adopters might merely be overwhelmed by the many technical features or amount of information available on modern accounting software. If this is the case, you can help simplify the decision for your small business clients by providing them with a hand-picked list of resources. At Xero, we've created a variety of guides to address small businesses' many needs — like Starting A Business, Invoicing, Hiring Staff, or Growing Your Business. These types of resources will give your clients just the right amount of info to ease into the world of cloud-based accounting.
When it's feasible and safe to do so, consider hosting a meeting at your office where your clients that are already set up on the cloud can demonstrate how they use accounting software to manage their business. Just make sure they do so with dummy data rather than their actual business financials.
Be realistic
This might seem counterintuitive, but one of the best ways to convince clients of the merits of cloud-based accounting is to avoid overselling and manage expectations. Software isn't going to make the sun come up in the morning, nor is going to make accounting fun. (For non-accountants, that is. If you're reading this, you likely realize that accounting is always fun.)
The fact is, your clients may very well encounter a learning curve and even a period of disruption. Your job is to help them keep their eyes on the prize by assuring them that it will all be worth it when the pesky little tasks of accounting and bookkeeping are automated, and they can track their business's performance with ease.
Prepare for questions
Because no transition ever goes perfectly smoothly, your clients are bound to hit a few speed bumps on the road to the cloud. They're going to have questions. Make sure your practice is there to help by preparing your staff to field confused client queries via email or phone.
Bear in mind, however, that your duty to your small business clients is to help them with their business's finances — that's why they hired you. Advanced accounting platforms, like Xero, have robust customer support infrastructures and dedicated account managers in place to not only help you get the jump on any problems that could come up down the line, but will help you navigate change management issues and set up a good experience for your clients.
It might seem like a big, scary change to some of your clients, but the value that leveraging cloud technology will bring to your practice will outweigh any negatives. As we come out of tax season, there couldn't be a better time to bring your clients along for the journey.
Faye Pang is Canada Country Manager at Xero. To find out how Xero can help you grow your accounting practice, visit Xero Canada. Read Faye's previous article, "Three ways accountants can leverage cloud-based software."