Practice
Technology
Software
Here's what angered Canadian accountants during the Wolters Kluwer CCH outage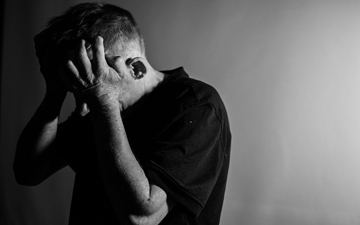 Accounting workflow disrupted but no deadlines missed
TORONTO, May 19, 2019 – Canadian accountants hit by last week's CCH iFirm Portal outage say the lack of communication from Wolters Kluwer was worse than the temporary service disruption. The anger expressed by chartered professional accountants in publc practice can be best summarizedby a classic movie line, "What we have here is a failure to communicate" (Cool Hand Luke).
Monday, May 6th began a difficult week for Wolters Kluwer and their clients around the world, as the tax division of the global information services firm, which is based in the Netherlands, was hit by a malware attack. Accountants began reporting that CCH's cloud-based online systems were not accessible, particularly CCH Axcess and CCH SureTax, software products for practitioners in the U.S.
While Canadian practitioners reported few if any filing delays, the issues were internal and dependent on the software and features used. As the cloud-based work of Canadian accounting firms today is national, if not international, in scale, those firms that use Wolters Kluwer/CCH for both Canadian and U.S. tax preparation clients got hit by a "double whammy."
One accounting firm told Canadian Accountant that about 80 per cent of its Canadian and U.S. tax clients communicate and collaborate through the cloud-based CCH iFirm Portal. Practitioners have described the portal as "a wonderful tool" but, during the CCH outage, firms and their clients had to resort to email to transfer documents, which in turn delayed file closure procedures and caused workflow backups. (Typically, during tax season, a firm uploads client files to the portal, including any internally prepared documents such as Excel spreadsheets.)
Firms also found they were unable to access the CRA Connect function through the line of TaxPrep tax software that uses the CCH iFirm Portal. Staff had to manually input amounts that otherwise would be done automatically, causing further workflow delays.
As Taxprep Dashboard was also unavailable, accountants resorted to handwritten notes, as they could not record client notes in the regular management of workflow. "It was a delay in getting done what we needed to get done," said one chartered professional accountant, "but it didn't prevent us from doing it in a less efficient way."
As of May 15, Wolters Kluwer TaxprepConnect was offline, causing further aggravation for Canadian accountants. Firms preparing returns for U.S. citizens living in Canada or Canadian residents with U.S. income sources were inconvenienced but not delayed as the filing deadline is June 15 rather than April 15.
A Failure to Communicate Properly
"Customers were alerted immediately as soon as we discovered the issue," said Martin Wuite, chief information officer at Wolters Kluwer. "When we detected the malware, we proactively took a broad range of platforms offline to protect our customers' data."
But the notification occurred on social media, specifically on the company's U.S. Facebook page, and on the company's newsroom page. What followed were a series of statements on social media, including Twitter, and the company's corporate website.
"The primary and most frustrating issue I think we had with the whole issue was a lack of communication from CCH as to what was happening and when it might be fixed. We received NOTHING from CCH," reported one firm to Canadian Accountant. Instead, chartered professional accountants resorted to calling personal contacts within the company. In turn, many Wolters Kluwer service reps started calling and emailing their clients.
It was a case of "too little, too late" for some practitioners. "They should have communicated better with us so that we could have communicated better with our clients — especially in terms of the Portal users. Bottom line, we were not prevented from doing what we normally do. It just took us longer (a direct cost) and we had to revert in some cases to our "old" way of getting things done."
In the 2019 Accounting and Bookkeeping Operations and Technology Survey from Alan Salmon and K2E Canada, practitioners were asked "What is the biggest technology challenge you will face in the next one to three years?" The number one answer, at 21 per cent, was "workflow." For Wolters Kluwer, a provider of workflow solutions to accountants around the world, the impact of the outage may be considerable.
Colin Ellis is the managing editor of Canadian Accountant. Image by Małgorzata Tomczak from Pixabay.