Profession
Practice
Standards
KPMG Canada sanctioned by US audit watchdog for failing to disclose unregistered accounting firm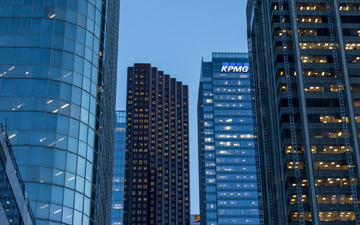 PCAOB shows "renewed vigilance" over the use of non-registered firms locally
TORONTO, Oct. 20, 2022 – The Public Company Accounting Oversight Board in the United States has sanctioned three national affiliates, including KPMG Canada, of KPMG International for failing to disclose unregistered firm participation in public company audits. The PCAOB has been acting on a pledge of renewed vigilance and earlier this year fined four other firms, including another KPMG affiliate, in a sweep of auditors for using local firms not registered with the PCAOB in audits of large, multinational public companies.
KPMG Canada misidentified a component auditor that performed five per cent or more of the work on the relevant audits. The PCAOB found that KPMG Canada was in violation of PCAOB Rule 3211, Auditor Reporting of Certain Audit Participants. The censure dates back to the accounting firm's audits of Canadian multinational Celestica for the fiscal years 2017, 2018, and 2019.
KPMG LLP (Canada) received a $150,000 civil money penalty, higher than Italy's KPMG S.p.A. ($75,000), and KPMG Accountants N.V. in the Netherlands ($50,000). In each case, the affiliate firm was censured for its audit of a multinational company, specifically Italian furniture maker Natuzzi, and Dutch banking giant ING Group, respectively. All three cases involved KPMG identifying the wrong firm in its work.
Canadian electronics maker Celestica and and its Romanian subsidiary
Celestica, which is headquartered in Toronto, makes electronics for aerospace, defence, and communications equipment. The company has operations in Oradea, Romania. KPMG Global has a member firm called KPMG Audit SRL ("KPMG Audit") headquartered in Bucharest, Romania.
According to the PCAOB order, KPMG Audit was the sole KPMG-affiliated firm that performed statutory and non-statutory audits in Romania, including international engagements pursuant to PCAOB standards. However, KPMG Canada incorrectly identified another firm, PCAOB registrant KPMG Romania, as an other participating accounting firm, even though KPMG Romania played no role in any of the Celestica audits.
Three years after making its first incorrect identification, KPMG Canada filed three amended documents correcting the error. KPMG Canada submitted a settlement offer that was accepted by the US audit watchdog.
KPMG Italy made a similar error in Romania. The Italian audit firm also incorrectly identified PCAOB registrant KPMG Romania as an other participating accounting firm, even though KPMG Romania played no role in the audit.
In the case of an audit conducted in Poland by KPMG Netherlands, the firm used a Polish member firm that was not a PCAOB registrant, and incorrectly identified a local PCAOB registrant as the participating accounting firm, even though it played no role in the audit.
Earlier this month, PCAOB Board Chair Erica Williams said in a statement: "Investors and the public rely on Form AP disclosures to understand exactly who has a hand in audits of public companies. Timely disclosure is critical for transparency and accountability in our capital markets, and the PCAOB will be vigilant in enforcing disclosure rules."
By Canadian Accountant staff with files from the PCAOB.