Partner Posts
Technology
Software
Why adopting accounting technology requires change, but that's okay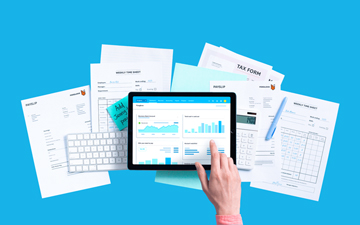 Aaron Doucet, CPA of Xero Canada on three principles that apply to the implementation of new technology at accounting and bookkeeping firms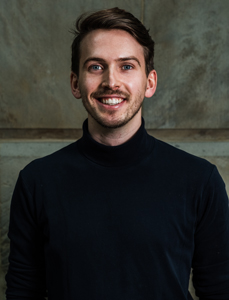 Aaron Doucet, CPA is a Partner Success Manager at Xero Canada.
WE ALL KNOW that change can be difficult, but we also know that good can come from change as well.
So when I think about adopting new technologies, it seems simple and obvious that change is required. However, often this core principle can be overlooked within businesses.
I've been helping Canadian accounting firms implement technology for years — whether it be in consulting, working with small-to-large companies to adopt new accounting systems, or now working with accounting firms of all sizes to implement Xero for internal processes and customer facing bookkeeping services.
When I talk about building change management plans, I always start with telling firms that the worst thing you can ever do is take cloud technology and then simply slap it on top of paper processes and hope for a different result. There's so much more that needs to go into the process.
Let's break this down into three themes. I am a cloud accounting technologist at heart, so this all is going to have a cloud accounting spin on it, but the same principles can be applied to just about any implementation of new technology:
Cloud accounting software is inherently different from paper or the way legacy desktop software operates

Maximizing workflows means looking at adapting processes to enable the technology to work for you

Discovery and planning are more crucial to the implementation phase than most people think they are
Cloud is different
At Xero, we are often called in to help accounting firms improve their year ends. They could be looking for greater efficiencies, increased collaboration with their clients, stronger financial reporting, or about 10 other benefits that I can list off. There are many great cutting edge accounting software technologies on the market to improve processes, like how Xero can help with annual write ups. We have seen year ends become more efficient, scalable and, in my mind, a lot more fun (yes, fun!).
However, that doesn't mean that we are looking to mimic Excel-based bookkeeping or even legacy single sided ledger bookkeeping online. We're not trying to take your workflow, throw it up in the clouds (pun intended), and then just cross our fingers and hope for improvement. Xero will be different from what you're used to — and that's okay, it's built that way for a reason.
We won't make you reconcile your bank twice or let you do a manual journal into a bank account. Why? Because those are habits developed through the lack of controls in old software, and they can cause more harm than good when finishing off the books at year ends.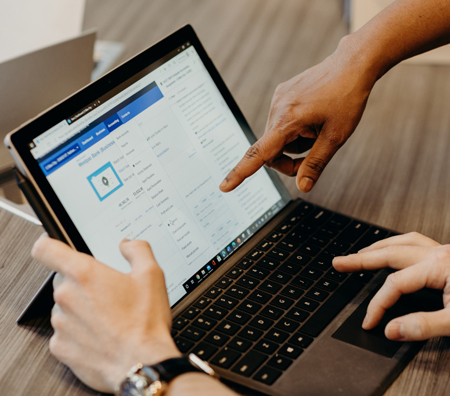 When implementing new technology, it's the perfect opportunity to also rethink how you do business

. (XERO)
Once you have the baseline understanding that cloud technology is inherently different from what you are used to, it should seem obvious that we should also take this time to rethink our workflows. This might seem trivial but I can't stress enough how often this point is overlooked. It can be overlooked for a variety of reasons but a common one is that not enough time is given to the project.
I appreciate that accounting firms have competing priorities: you have deadlines and there are elements of the work that simply have to be done. However, when implementing new technology, it's the perfect opportunity to also rethink how you do business so that you can improve it to even greater multipliers. For example, Xero is built to be proactive through the use of many tools that enable firms and accountants to be stewards of their clients' data. We make getting bank data into Xero efficient through tools such as bank feeds or Hubdoc's recently launched bank statement extraction.
Why do the bookkeeping for your client once a year when you can get a head start on the busy season by doing it early? That way when you meet with your client for the first time it's as valuable as possible for everyone. Focus on the value and advisory conversations, not just the simple bookkeeping. Leverage the automation of Xero through tools such as bank rules and cash coding to build year-over-year scalable processes.
Discovery and planning
You might be noticing each point naturally has segued into the next. That's because this last point is arguably the most important: Cloud accounting technology is different, and we can use that to our benefit by making our internal processes more efficient. However, to do this you have to plan.
As I mentioned before, you can't just insert Xero and hope for the best. Anyone that tells you implementing new accounting software will be easy is wrong. Most people are naturally averse to change or inherently don't like change at all — and that's okay, it's part of being human. So regardless of how much of a perfect fit a new software can be for you, there will always be challenges.
These challenges are why I can't stress enough the importance of discovery and planning. Before implementing Xero, take a look at your internal systems, processes and how you are interacting with your clients — surely there is room for improvement.
Next, plan out the implementation. Start small with a proof of concept and then use strong client fits or staff who are willing to learn and test. There will often be revisions to the process after phase one, two or three. Building a strong change management plan will mitigate issues and help for making it a successful implementation in the long run.
To summarize, we live in a world of technological disruption. Tools are making it easier and quicker to implement new technology, but we need to remember that when the technology has a true impact on our bottom lines, it's important to do it right the first time. I'm not saying it'll be perfect the first time, but if you go in with realistic expectations and a plan of action we can make it a success.

Aaron Doucet, CPA is a Partner Success Manager at Xero Canada.