Business
National
Technology
Canadian accounting, audit fintech secure big money deals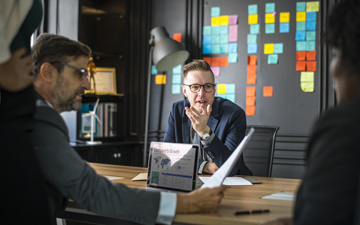 Wave, Mindbridge deals point to automated solutions as accounting future
TORONTO, Friday, June 14, 2019 – Two multi-million dollar deals were announced this week in the Canadian fintech sector featuring accounting and audit software. The numbers indicate the extreme interest in automated solutions to the crunching of numbers.
Kansas City, Missouri-based H&R Block announced this week that it had acquired Toronto-based Wave Financial, for $405 million in cash. By offering free, cloud-based accounting software to small businesses, entrepreneurs and the self-employed, Wave reached a critical mass of customers quickly but could not monetize sufficiently.
In a rapidly competitive small business accounting software market, Wave rebuilt its product and made a series of acquisitions of fintech companies to begin offering financial services for a fee, including Wave Payroll, credit card transactions, stock tracking and more. Tax prep goliath H&R Block has occasionally made forays into the market and sees the acqusition as an expansion of services.
"I'm extremely excited to welcome Wave, an innovative company with an outstanding team, to H&R Block," said Jeff Jones, president and CEO of H&R Block in a statement. "Bookkeeping and cash flow management are significant pain points for small business owners and essential to successful annual tax preparation."
Meanwhile, Mindbridge Analytics, an Ottawa-based startup that uses artificial intelligence to detect fraud and accounting irregularities, has secured $29.6-million in venture capital and government funding. MindBridge's Ai-Auditor, an audit analytics tool, combines artificial intelligence and machine learning with more conventional data science techniques to produce a risk score of data points, allowing anomalies to be easily identified.
"Firms around the world trust MindBridge to understand and extract insights from their data," said Eli Fathi, chief executive officer of MindBridge Ai, in a statement. "The government's investment matched with the continued confidence of private investors further strengthen our AI ecosystem and Canada's leadership position on the world's stage. This positions MindBridge to better leverage our flexible AI platform to help drive the data economies of the future."
The intriguing aspect of these tools is that they were not developed by but have been adopted by the accounting profession. The founders of Wave Financial were serial entrepreneurs whose software has been adopted by a tax preparation household brand name. The founder of Mindbridge Analytics, Solon Angel, is a tech entrepreneur whose forensic accounting software is now used by more than 180 customers, including the Bank of England, in six countries.
Of the top 100 accounting firms in the United States, about 35 use the platform, according to Angel. In Canada, MNP LPP is a partner: "MNP has partnered with companies like MindBridge, that offers a leading edge artificial intelligence solution that continuously runs analytics to monitor and test financial transactions."
By Canadian Accountant with files from Wave and Mindbridge.