Students
CPA Program
CFE News
May 2021 CFE accounting exam cancelled in Central Canada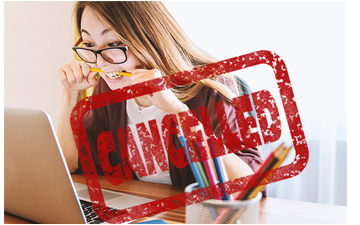 COVID-19 pandemic measures cause cancellation in Ontario, Quebec and internationally, but Common Final Examination will continue in other regions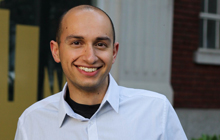 Gevorg Grigoryan, CPA, of Gevorg CPA encourages Ontario and Quebec candidates to stay home and study case writing and technical materials. "This will help to prevent the spread of the virus and have you well-prepared for the postponed exam."
TORONTO, Mar. 15, 2021 – Aspiring accountants in Ontario and Quebec will have to wait longer for their opportunity to become CPAs. The May 2021 common final examination (CFE) has been cancelled in Ontario and Quebec due to ongoing COVID-19 safety precautions. CPA candidates in Western and Atlantic Canada will write the May 2021 CFE at multiple hotels, in the usual cities where examination centres have been held in the past.
This extraordinary measure means that, for the first time ever, the national accounting exam will be held solely in specific regions. While CPA Canada and the provincial regulatory bodies issued separate statements, the joint emphasis was on protecting students in Central Canada. "High COVID-19 case counts, and new variants, continue to present significant concern. In particular, Ontario and Quebec have been heavily affected, leading to the decision to not proceed with the May 2021 CFE."
The next sitting for the CFE will be held in September 2021 and registration will open in May. In addition, Capstone 2 will be offered in July and will run for eight weeks leading up to the September CFE. Registration for Capstone 2 will also open in May." (The May 2021 CFE is also cancelled for students located in international regions.)
According to CPA Western School of Business, in order to minimize the risk of interprovincial travel, candidates from regions not offering the CFE will not be permitted to register to write the exam outside their region unless they are already living in Western or Atlantic Canada.
"I support the profession's decision to prioritize safety over frequency," says Gevorg Grigoryan, a CPA program coach and Canadian Accountant columnist. "The CFE has historically been held once per year and the candidates can take the extra time over summer to study.
"As the vaccinations are rapidly deploying, we will have a better grasp of September's situation and how the exam will be facilitated. Keeping the exam in less-impacted provinces is also a good move by the profession. Though nearly 65 per cent of all CFE writers are from Ontario and Quebec, the remaining provinces can proceed with the exam and help candidates attain their designation."
Rumours of a May 2021 CFE cancellation have been circulating online since the beginning of March. Now that the cancellation in Ontario and Quebec has been confirmed, CPA candidates in those provinces have found the news both relieving and frustrating, says Grigoryan.
He points to online comments such as: "The cases now in Ontario are WAY higher than last September and March. Plus a new variant. I think CPA Ontario is best to postpone it." Others expressed frustration: "Figured it was going to happen with the delays on registering, was looking forward to not studying this summer." Others wondered how a regional CFE will affect overall pass rates and exam integrity.
For students permitted to write the May 2021 exam, the conditions will be very similar to the writing of the September 2020 CFE, which was deemed a success by most participants. Students will write the exam at multiple hotels across the regions. Hotel room doors will remain open and writing desks will be visible from the hallway. Candidates and their invigilator, as required, will be the only persons permitted to access the rooms. Personal protection equipment will be provided to each candidate and invigilator on each day of the CFE.
Candidates will not be allowed to sleep in the rooms in which they write their examination but will have the option of booking another hotel room if they wish to stay at the same venue. Candidates will be provided with CPA-issued laptops that will have Word, Excel, and Folio Views installed. The Surpass software will not be used on the May 2021 CFE.
Students registered with CPA Ontario and CPA Quebec can look forward to writing the September CFE when more Canadians have been vaccinated against COVID-19. "As a CPA exam coach, I encourage candidates to use the extra four months to be productive," says Grigoryan. "Stay home and study case writing and technical materials. This will help to prevent the spread of the virus and have you well-prepared for the postponed exam."
Published by Canadian Accountant staff.