Companies
Technology
Software
For Faye Pang, Toronto is ground Xero for North American expansion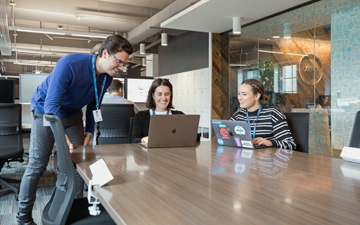 Xero's Canada Country Manager on scaling up in a competitive accounting software market
TORONTO, June 22, 2021 – As Canada emerges from a year of pandemic lockdowns and non-essential business closures, small business owners and entrepreneurs are eager to be at the forefront of a post-pandemic Canadian economic recovery. In an ironic coincidence, it was one year ago that cloud-based accounting platform Xero named Toronto as the company's North American hub for product development and technology innovation, marking a major commitment to the Canadian market and Xero's investment in North America.
As Canada emerges from The Great Lockdown — a far worse recession than the Global Financial Crisis — Xero is ready to support SMBs and their accounting advisers in making up for lost time. "There's a global recognition that Xero is just getting started in Canada and there's a big opportunity," says Faye Pang, who was appointed Canada Country Manager in 2020. "We're in the early, early chapters of Xero's growth story in Canada."
Xero was founded in New Zealand in 2006. By 2018, the company had surpassed more than one million subscribers in its home markets of Australia and New Zealand, as it expanded to Asia, North America and the United Kingdom (Xero's global footprint of offices now spans more than 20 cities and its subscriber base is more than 2.7 million). The potential small business market in Canada equals the Australia and New Zealand markets combined.
"Those are Commonwealth markets," Pang points out, "as is the UK, where we have been for over a decade. Commonwealth markets — very similar banking systems, similar cultures. We have playbooks for success. It's just about getting that up and running in Canada."
The company marked a milestone in November 2020 when its subscription fees could be billed in Canadian dollars. "That was a really big win and a good first step in showing our commitment to Canada," says Pang. "But there are a lot of product improvements coming that our customers have been asking for. Canada is a big opportunity for Xero and we're just getting started."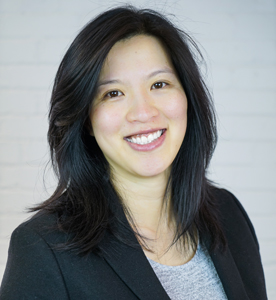 "There's a huge cohort of existing small businesses in Canada," says Faye Pang, Canada Country Manager at Xero. "Whether they're thinking about a generational handover, or a new person coming in who wants to modernize, that's the first group that wants to adopt Xero."
Canadian tech talent driving market growth at Xero Canada
In 2018, Xero acquired Toronto startup Hubdoc, then officially opened its Toronto office (combining the Hubdoc and Xero teams) the following year. "Although Xero has been available in Canada for years, we've only had boots on the ground for three. We're just getting started," adds Pang. "The talent pool here is undeniable. I say that as a proud Torontonian."
The strong tech talent in the Greater Horseshoe Area, including the Waterloo corridor, was also critical to the decision. "So, when Xero was thinking about North America, and where it wanted to build its team, Toronto was a no-brainer, in terms of the team already here and being able to attract world-class talent to Toronto," explains Pang. "A bit of an obvious choice when we looked at the talent pool and the pipeline for the roles we were hiring for," she adds.
Pang, who joined Xero after influential roles at Uber Canada, sees similarities between the two companies, in terms of start-up to scale-up. "The people and the passion — I feel a lot of the same vibes at Xero as when I joined Uber. The Xero team is incredibly passionate about helping small businesses and their advisers."
Pang is proud that the Xero team, which includes Canadian accounting professionals, embraces its brand values. "We have a lot of former accountants and advisers on our team. They are exceptionally passionate about making the lives of Canadian accountants and bookkeepers more efficient and beautiful. I see the same gleam in people's eyes as we grow our business."
Pang loves the fast pace of the scale-up stage. "We have this huge, mission-driven organization. You do something on Monday, it hits the market on Tuesday, and you see the impact by Wednesday. Those points of gratification are absolutely happening with the Xero team today."
How Xero can compete in the crowded Canadian software solutions market
For all its success in the global marketplace of accounting software solutions, Xero faces incumbent competitors with deep pockets. How does it plan to compete? "We're not going to try and out-spend our competitors in the Canadian market," says Pang, frankly. "That's not our strategy. It's really about leveraging the relationships we have and being on the side of accountants and bookkeepers."
Xero is unique among accounting software competitors because it allows small businesses to plug into an ecosystem of more than a thousand other applications. (Its acquisition of Hubdoc made strategic sense because of the software's popularity with Canadian accountants.) A small business can access apps for payroll, scheduling, employee engagement, reporting insights and more. A restaurant, for example, can access technologies for faster reconciliation, real-time data, cash flow position, and more.
"I really feel for restaurants in the last year," says Pang of the pandemic shutdowns. "Should I open my patio? Am I closing my patio? Do I need PPE? All of those things were changing on a daily basis. Having that sense of cash flow and financial position, that's super important. Plugging into Xero and its ecosystem gives small businesses that access."
---
"It's really about leveraging the relationships we have and being on the side of accountants and bookkeepers." Faye Pang, Canada Country Manager, Xero.
---
The Xero value proposition to SMBs and Canadian accountants
Early adopters and growth opportunities
Where does Xero see its growth opportunities in the Canadian marketplace? The small business market is massive in Canada. "There's a huge cohort of existing small businesses in Canada," says Pang. "Whether they're thinking about a generational handover, or a new person coming in who wants to modernize, that's the first group that wants to adopt Xero."
In addition, many entrepreneurs launched new businesses in the past pandemic year. "If you think about the tech adoption curve, the millennial cohort is the low-hanging fruit," explains Pang. "The entrepreneurs and start-ups that use Xero absolutely love it because of the vast ecosystem and how easily we plug in the mobile generation."
The default attitude of millennial entrepreneurs, says Pang, is "there's gotta be an app for that." Born and raised in the digital age, millennials "don't have the hesitancy that more established companies and accounting firms might," she adds.
But, while Xero does focus on specific verticals and market segments, Pang says that "any small business that is wanting to level up, in terms of cash flow position, how they're thinking about automating, making compliance more beautiful, and generating more real-time business insights to help them grow their business, Xero is going to be a fit for."
There are massive growth opportunities for Xero on both sides of the border, and Toronto will play a crucial role in product development and technology innovation for all of North America. "The scale of the growth opportunities in both markets is similar," says Pang, summing it up in one word: "huge."
Colin Ellis is a contributing editor to Canadian Accountant.