Profession
National
CPAs
CPA Canada says Throne speech charts promising path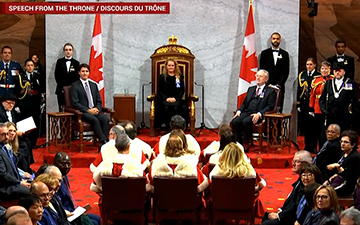 Canadian accounting profession pleased with pledge to protect environment
OTTAWA, Dec. 5, 2019 – CPA Canada, the national membership body for more than 200,000 chartered professional accountants across Canada, welcomes the direction signalled by the federal government in today's Throne Speech, as the Liberals focus on making a minority government work, addressing climate change and promoting tax fairness.
CPA Canada is encouraged to hear the government referencing the distinct spirit of Canadian collaboration, noting it is "open to new ideas from all Parliamentarians, stakeholders, public servants and Canadians."
One of the government's immediate priorities is to deliver the personal income tax cut for the middle class, as promised during the election campaign. "We support lower personal taxes and look forward to working with the government on other tax issues in the public interest," says Joy Thomas, President and Chief Executive Officer, CPA Canada.
CPA Canada believes that sustainable growth and social development go hand in hand. We are encouraged by the government's pledge to protect the environment while growing the economy across Canada.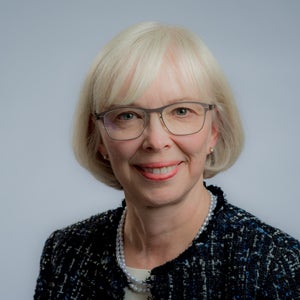 Joy Thomas

, President and Chief Executive Officer, CPA Canada.
"The federal government faces a difficult balancing act," explains Thomas. "It must be mindful of global economic uncertainty while also paving the way to create prosperity, boost job creation and protect the environment."
CPA Canada wrote to the Prime Minister in advance of the Throne Speech to share its recommendations in public policy areas that are critical to Canadians and Canada.
Sustainability, climate change key issues for profession
As reported by Canadian Accountant, CPA Canada is taking climate change and its risks seriously, in spite of the opinions of its more conservative members. In our pre-election survey, a majority of chartered professional accountants responded that they intended to vote for Andrew Scheer and the Conservatives, putting them at odds with the majority of Canadians. CPAs who vote Conservative tend to be dismissive of climate change as an important policy issue, again placing them at odds with the majority of the voting public.
Meanwhile, CPA Canada has taken a leadership rule in public policy and government relations with its forward-thinking approach to climate change issues, as outlined in Throne Speech letter to Prime Minister Justin Trudeau:
Global forces such as climate change, technological disruption and geo-political disorder are impacting the lives of Canadians, leaving many people feeling that they are losing control of their own futures. CPA Canada is actively engaged in the public policy issues resulting from these drivers of change – issues such as climate change mitigation and adaptation, data governance and skills development. During its first mandate, your government also prioritized these issues. Canadians need you to maintain this proactive approach of trying to shape the future so we are positioned to capitalize on opportunities, and are better able to anticipate and prepare for the threats.
Whether a Liberal minority government has the electoral support to pursue a modernization of the tax code is doubtful, given the potential for politicization of policy-making, but the Canadian accounting profession has signalled its interest in the issue and its willingness to work with the government, should it decide to embark on an independent review of taxation in Canada.
By Canadian Accountant with files from CPA Canada.