Management
Leadership
Strategy
Finalists announced for chief financial officer award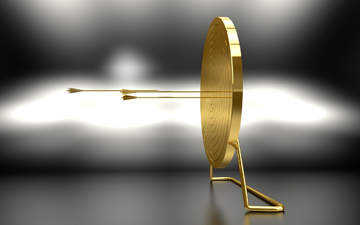 Canada's CFO of the Year™ Award honours senior financial executives, CPAs
TORONTO, March 8, 2019 – The finalists for the award that most often honours Canadian accountants in chief financial officer positions was announced this week. Canada's CFO of the Year™ Award has been bestowed upon chartered professional accountants — specifically legacy chartered accountants — for five of the last five years. The award, now in its 17th year, honours senior financial leaders who have made significant contributions to business in Canada with demonstrated quality, insight and integrity.
The three finalists for the 2019 Canada's CFO of the Year™ Award are:
• Brad Chapman, CPA, CA. CFO & VP Business Development, Centennial College of Applied Arts & Technology.
• Erfan Kazemi, CPA, CA. CFO, Sandstorm Gold Royalties
• Pamela Steer, FCPA, FCA. CFO, Workplace Safety and Insurance Board
Last year's winner was Nathalie Bernier, CFO at PSP Investments, the adopted brand of the Public Sector Pension Investment Board. Bernier was the fourth woman in the past 10 years to win the Award.
The Award is judged on various CFO functions, including transparency of financial reporting, highest standards of corporate behaviour, nature of accounting practices, and a commitment to good corporate governance consistent with current standards and evolving guidelines. Candidates are also assessed on their vision and leadership, external reporting and stakeholder relations, social responsibility, innovation, business performance and mentoring/development.
The winner will be announced at Canada's CFO of the Year ™ Award gala on April 25, 2019, at The Ritz Carlton in Toronto. Financial Executives International Canada (FEI Canada), PwC Canada and Robert Half are all presenting sponsors. The Award is also supported by the Chartered Professional Accountants of Canada (CPA Canada), Ricoh Canada Inc., and SAP Canada Inc. The Globe and Mail is the program's media sponsor.
In 2017, Canadian Accountant profiled CFO of the Year winner Michael Rousseau, FCPA, FCA, of Air Canada in a three-part series that examined in detail the management strategies led by Rousseau in reviving the national airline. (The airline is now working through new IFRS 16 lease accounting rules; it's a common practice in the airline industry to sell one's fleet and lease them back.)
The CFOY website also features interviews with past finalists. The Behind the Boardroom series highlights stories from past winners, finalists, and the latest commentary on financial leadership and growth in Canada.
By Canadian Accountant staff with information provided by press release.