Partner Posts
Technology
Software
Strategy
Why this IT company embraced expense management digital solutions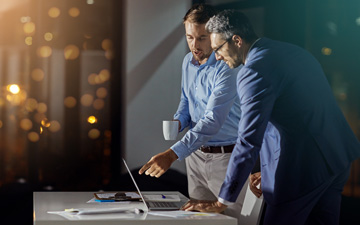 ABM Integrated Solutions' experience shows the potential of digital transformation in accounting to have a positive ripple effect.
TORONTO, June 12, 2019 – For many businesses, evolving is easier said than done. Legacy IT infrastructure can make it challenging for businesses to figure out how to modernize in a cost-effective way. Plus, emerging technology like automation and artificial intelligence may seem intimidating to some business leaders.
At the same time, most can admit that digital transformation is the way to stay competitive — improving everything from the employee experience to the bottom line.
Dartmouth, Nova Scotia's ABM Integrated Solutions has its roots in helping businesses overcome technological hurdles. The 40-year-old company offers IT consulting and solutions — such as managed IT, service desk support and cloud services — for a variety of industries, from retail to healthcare to education and more.
ABM has a world of experience in evolving. Those services have evolved, from servicing computers and point-of-sale hardware to offering new software and cloud solutions to keep businesses nimble.
"We've seen the market change, so we've evolved along with it," says Jennifer Publicover, a chartered professional accountant and ABM's assistant controller.
Evolving expenses
Like the customers it serves, though, not every part of ABM's business had evolved. When it came to spend management, it was still stuck in the past. Ultimately, it turned to SAP Concur, a partner the company could trust to support its ongoing evolution.
Improving its expense management process was on the backburner at ABM. Despite having close to 90 salespeople and service technicians on-the-go and incurring expenses daily, the company was still using a paper receipt, spreadsheet-based system. The process was long and the potential for error was high. "You would never know how many expense reports were still sitting on managers' desks," Publicover says.
The outdated process meant people procrastinated on filing and approving expenses, which hindered ABM's ability to plan ahead, since it never had a timely picture of its financials.
Fast forward, and the experience has evolved completely. Now, with Concur Expense, employees can snap a photo of receipts and submit their expenses right from their smartphones. Instead of expenses piling up, everyone is able to concentrate on the more important day-to-day work.
"For the sales team in particular, the change has been huge," Publicover says. "Before SAP Concur, that team would have spent at least an entire morning each month filling out expense forms. Now, they can do it as they go, leaving more time to grow their business."
For the finance team, expense data is integrated into its accounting software and accessible anytime, anywhere — and it's up to date. "With faster expense filing, I can make decisions in a timelier way," Publicover says.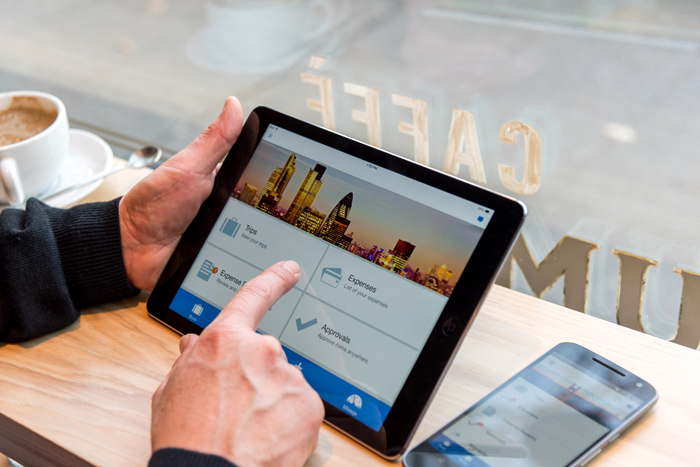 SAP Concur Expense makes expense reporting simple, fast, and accurate. (Image courtesy: SAP Concur)
How accounting can drive transformation
Behind this transformation is automation and AI software that's powering ABM forward. And that was all without costly or cumbersome IT upgrades, since these new solutions are all based in the cloud and managed by SAP Concur, rather than internal experts.
Clearly, tech has the power to change behaviour, too. Before turning to Concur Expense, only about half of employees actually submitted their expenses on time (including one notorious employee who'd bring in a shoebox of receipts every six months). Now, that's climbed to 85 per cent.
More importantly, the shift to more sophisticated — and yet, simpler to use — tech has been a huge morale booster, a benefit that can't be underestimated, as more businesses are using the employee experience as a competitive differentiator.
In fact, a recent report from IDC about the future of work estimated that by 2021, at least 60 per cent of global 2000 companies (the world's largest public firms) will actively monitor and manage the employee experience and utilize it as a key differentiator. This is especially critical as millennials and gen Z, who view simple, seamless administrative tasks as table stakes, make up the majority of the workforce.
Smoother processes also allow companies to find efficiencies internally, which Canadian companies are increasingly searching for. A recent PwC survey found that Canadian CEOs are looking inward for revenue growth and view "operational efficiencies and organic growth as their biggest opportunities in the year ahead."[1]
Just by looking at ABM as one example, it's clear that accounting teams are well positioned to support this goal and help their organizations — not just their departments — evolve.
From Canadian Accountant with files from SAP Concur.