Business
Practice
Provincial
MNP LLP builds SW Ontario accounting business with farm firm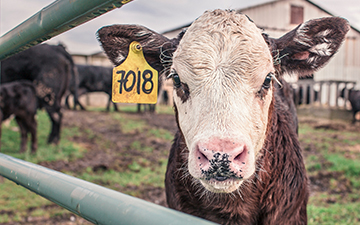 National firm merges Parkhill practice
TORONTO, April 12, 2019 – Homegrown national accounting firm MNP LLP has announced that Rick Hamilton, CPA, CA, will be merging his Parkhill public practice in farmland Ontario with Canada's fifth-largest accounting firm. MNP has one of the largest agriculture accounting practices in the country; for 26 years, Hamilton helped build Thomson & Hamilton Professional Corporation, whose mission was "to become the accounting firm of choice for the most successful agricultural and small business owners.
According to MNP, Rick Hamilton and his team provide financial statement assurance and accounting services, corporate, personal and tax compliance services, basic bookkeeping and small business accounting advice. Hamilton's clients include a large proportion of agriculture businesses, particularly in the dairy, poultry, swine and beef sectors.
"We are always looking at ways to help our clients achieve their goals," says Hamilton. "One of our own goals has been to add more resources, including gaining access to more specialized services and a broader range of industry expertise and experience in the agriculture space, so that we can better provide our clients with even greater value in the future."
The town of Parkhill is located in Middlesex County, north of London, Ont., where MNP joined forces with an unnamed five-office firm to form its new Southwestern Ontario region in 2018. According to MNP, "While Hamilton was looking to add more resources and find new ways to help his clients succeed, MNP was looking to build upon its growing agriculture presence in Southwestern Ontario."
Doug Greenhow, regional managing partner of MNP's Southwestern Ontario business, said Hamilton and his team are a great fit as MNP continues to expand its agricultural presence in Southwestern Ontario. "We are known across Canada's agricultural communities as being one of the most trusted accounting and business consulting firms, so we are excited to welcome Rick — who is a well-established local leader in this field — to our firm," said Greenhow. "Rick shares our values and client-centric approach and has helped many agriculture businesses to reach their full potential."
"MNP has always been very strategic about who we invite to join the family," said Greenhow. "Both MNP's and Rick Hamilton's cultures and values are well-aligned, and we share the same passion for and commitment to agriculture as one of Canada's core industries. It's truly a win-win for both of our firms and for agriculture businesses across the Southwestern Ontario marketplace."
"MNP has always been known for being local in focus with a small-firm culture and commitment to supporting the communities that its teams live and work in," added Hamilton. "I knew that joining MNP would be a good fit for our clients and my team and I am excited about the future. To join a firm with the depth of resources that MNP offers, while maintaining our local focus is truly a unique and exceptional opportunity."
By Canadian Accountant staff with files from MNP LLP.