Technology
Social Media
How to follow Canadian Accountant on social media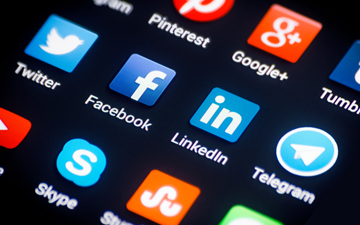 Canadian Accountant has three social media channels. We use them for different purposes. Join us on Twitter, Facebook and LinkedIn
TORONTO – In the eight months since our launch on June 1, 2017, Canadian Accountant has built a solid social media presence through three platforms: Twitter, LinkedIn and Facebook. The chart below explains how we use our social media channels. You can click on the icons to be taken directly to the channels.
700 newsletter subscribers as of February 1, 2018.
And don't forget to subscribe to our free, weekly newsletter, which provides a list of all stories published in the past week. Subscribers also receive access to special reports and promotional deals. More than 700 readers have subscribed to our newsletter as of February 1, 2018.
216 followers as of February 1, 2018.

The first place we announce the posting of new stories. We also tweet breaking news related to accounting and finance and we comment on the accounting and business news of the day.

Follow us on Twitter. Join the conversation.

225 members of the Canadian Accountant group on LinkedIn.

86 followers on the Canadian Accountant company page.

LinkedIn is where we post the professional stuff: strategy, career advice, technical advice.

42 followers as of February 1, 2018.

We like Facebook for posting friendly profiles about the people and personalities in the Canadian accounting profession. Follow our Facebook page if you're not afraid to share an accounting story with friends and family.
Why not follow us on all three and join the conversation!