Practice
National
Standards
KPMG Canada falls short in audit inspection report from US audit watchdog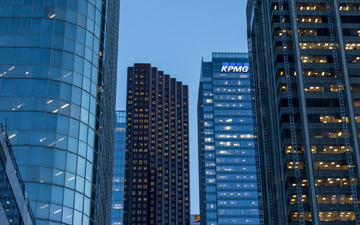 PCAOB finds deficiencies in its inspections of four Canadian accounting firms, including nearly half of the audits it reviewed from Big Four accounting firm KPMG
TORONTO, Feb. 9, 2023 – The watchdog responsible for audit oversight in the United States found deficiencies in nearly half of nine audits conducted by KPMG Canada. The Public Company Accounting Oversight Board released four inspection reports this past Friday, one of which was its November 7, 2022 inspection of KPMG Canada. Under the Sarbanes-Oxley Act, registered firms outside the United States are subject to PCAOB inspections if they audit public companies trading in the U.S.
As a Big Four commercial services firm that provides audit and accounting services, KPMG Canada has a long roster of publicly traded large cap companies. According to the inspection report, the Canadian member firm of KPMG International was the principal auditor for 76 issuer clients when the inspection began, with 67 partners in total engaged in audit work.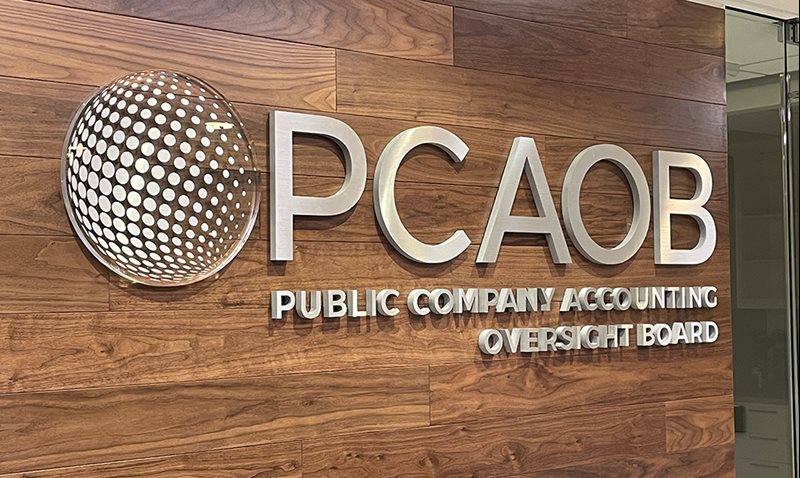 US audit watchdog PCAOB published 14 inspection reports of Canadian public accounting firms in 2022, the most in one year since 2016, but is on track to publish more in 2023. (Image courtesy: PCAOB.)
KPMG informs PCAOB it is implementing new practices
In its 14-page report, the PCAOB reports finding deficiencies in four of nine audits conducted by KPMG Canada in 2021, compared to five of eights audits conducted in 2019. Similarly to 2019, the PCAOB concentrated its focus on revenue and related accounts, and long-lived assets. These areas were selected because they were generally significant to the issuer's financial statements, and may have included complex issues or judgments.
None of the audits were flawed by an incorrect opinion on the financial statements or internal control over financial reporting (ICFR). These deficiencies typically result in a restating of an issuer's financial statements. Instead, the PCAOB identified four audits with multiple deficiencies with unsupported opinons, in the audits of issuers that included the health care, financials, and information technology sectors. The inspection report also includes two instances of non-compliance with PCAOB rules and standards.
In the firm's response to the draft report, which was co-signed by the chief executive officer and the managing partner of audit, KPMG states that it has implemented a new audit methodology and integrated workflow. It has also invested "significant time and resources" into the new International Standard of Quality Management 1.
KPMG Canada had both good news and bad in 2022. As previously reported in a Canadian Accountant special report, KPMG earned the second highest revenue of all Canadian accounting firms, second only to Deloitte, in 2022. It was all the more remarkable for practically reversing the firm's fourth-place standing in global revenue compared to its three rivals in the Big Four.
KPMG Canada, however, was also sanctioned by the PCAOB for failing to disclose an unregistered Romanian subsidiary in its audit of global tech giant Celestica. As one of three KPMG member firms sanctioned globally, the firm was fined $150,000 by the PCAOB.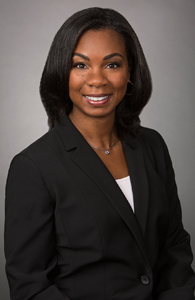 PCAOB Chair Erica Williams has promised a new era of "renewed vigilance."
Four inspections reports kick off 2023 in pledge of renewed vigilance
The PCAOB also released three more inspection reports on the same day that its released its report on KPMG Canada. The three reports outline the inspections of K. R. Margetson Ltd., a small accounting firm in Vancouver; Smythe LLP, a mid-sized firm also based in Vancouver; and Raymond Chabot Grant Thornton LLP, the Quebec regional member firm of Grant Thornton International Ltd. The Quebec firm was the sole firm of the four in total that did not have deficiencies related to audits with unsupported opinions.
In 2022, the Canadian member firm of PricewaterhouseCoopers earned the unique distinction of an inspection report without deficiencies related to opinions. The PCAOB inspected seven PwC Canada audits and gave the Canadian firm a clean bill of health.
As previously reported by Canadian Accountant, the US audit watchdog published 14 inspection reports of Canadian public accounting firms in 2022, the most in one year since 2016, when it published 16 reports. The PCAOB has been vocal in its intention to increase its vigilance since undergoing a change in leadership under the Biden Administration. With the publication of four Canadian inspection reports in early 2023, the PCAOB is on track to surpass last year's mark of 14 inspection reports.
The Canadian Public Accountability Board (CPAB), the Canadian equivalent of the PCAOB, said in 2022 that it is planning changes to its disclosure practices amidst media scrutiny and changing best practices. The outcome of its consultation and disclosure recommendations are expected this year. Canadian media outlets have criticized CPAB for its inability to disclose which firms are performing up to audit standards and which are not.
By Canadian Accountant staff with files from the PCAOB. Title image: iStock. PCAOB images courtesy: PCAOB.