Profession
National
Strategy
Canadian accountants show backbone in new CPA ad campaign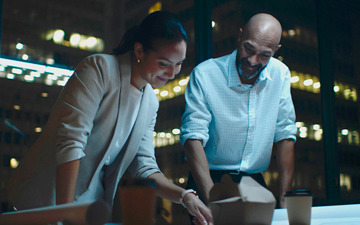 CPAs portrayed as trusted advisors helping lead economic recovery
TORONTO, Oct. 31, 2021 – A new advertising campaign promoting chartered professional accountants as the "backbone" of a Canadian economic recovery launched this past week and will run into the winter. The campaign's tag line and theme is "Lean on us, lead with us" and highlights CPAs as Canada's "safety net for business integrity." The accompanying microsite at leadwithusCPA.ca positions CPAs as playing a fundamental role as trusted advisors during the uncertain times.
The campaign was developed by Dentsumcgarrybowen (DentsuMB), the advertising agency that created "the new face of CPA" campaign (2019) and the "stereotype " campaign (2018), both of which were $5-million, multi-media campaigns. (DentsuMB was formerly known as DentsuBos in Canada. In 2020, global parent company Dentsu Aegis combined its Dentsu and Mcgarrybowen creative agency networks, and relaunched them — including Canada's DentsuBos — as Dentsumcgarrybowen.)
According to CPA Canada, the creative component comprises 30-second and 15-second versions of a video commercial that will air on both English and French conventional and specialty television programs as well as online on streaming platforms like Bell Media and YouTube. There is also a dedicated campaign microsite and the national and provincial CPA bodies are encouraged to share the videos on their own social media channels.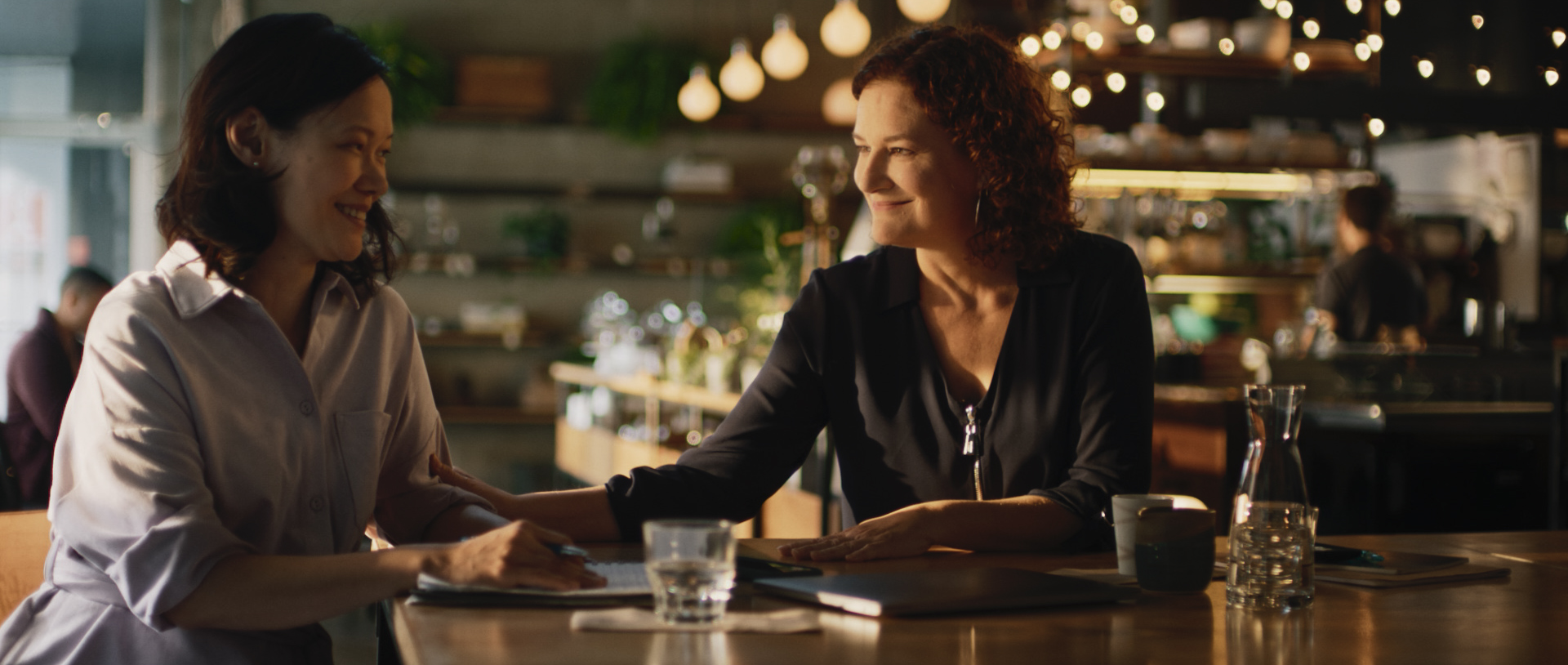 The 30-second spot includes a restaurateur who relied on a CPA to help navigate her business's transition to an e-commerce focus. (CPA CANADA)
CPA profession the backbone
"This campaign demonstrates to Canadians the crucial role that the accounting profession will play in the country's post-pandemic recovery," says Lyne Lortie, chair of the profession's national branding committee and vice president of public affairs, brand strategy and communications with the Ordre des comptables professionnels agréés du Québec.
"It will demonstrate how essential we are to helping business and the economy not only navigate through the pandemic but also help organizations reinvent themselves."
The commercials demonstrate the success of CPAs not just in business, but also in community and family roles to further humanize the role of the accountant, according to CPA Canada. To emphasize this, the vital work of members will be featured with inspiring stories on the microsite.
"People need to lean on a trusted advisor, which means someone they can trust that is acting upon data, not just ideas," adds Lortie. "Supporting business leaders and advising stakeholders through challenging times is the fundamental role of CPAs."
The advertising campaign is positioned to run as Canada emerges from lockdowns and transitions to a post-pandemic economy. "This past year has all of us reflecting on the importance of relationships and our roles and connections, not only in business, but the communities in which we live and serve," says Stephen Kiely, president and CEO of DentsuMB.
CPA commercial subverts accounting profession sterotypes
The "Backbone" commercial seems to subvert stereotypes of professional accountants as white, middle-aged males. It opens with a black child singing "today is a new day." The boy wears a bowtie and suspenders, as though dressing up for a special occasion (returning to in-person schooling?), and he appears at the end of the commercial playing basketball with the adult representation (perhaps his father) of a CPA, "the backbone" to success.
The 30-second spot highlights three different industries that saw immense change during the past year, along with a CPA who assisted these businesses to overcome their challenges: a restaurateur who relied on a CPA to help navigate her business's transition to an e-commerce focus; a fintech start-up who relied on a CPA to help grow the business; and a CPA in biotech who used their skills to lead their company to success.
The microsite features a series of videos that expand upon the themes of the video. Each incorporates "backbone" into its title as it focuses on recovery, the new economy, restructuring, opportunity, risk assessment, and more.
What do you think of the new CPA campaign? Leave your comment below.
Colin Ellis is a contributing editor to Canadian Accountant. Images provided by CPA Canada.