Business
Global
Strategy
COVID-19: The economic wildcard of the Biden Administration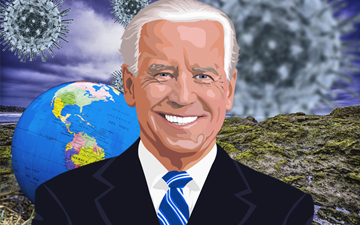 Canadian accounting, economic experts say COVID-19 will determine U.S. economic stimulus and recovery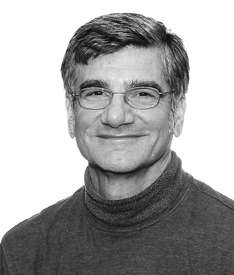 Jeff Buckstein, CPA, CGA is an Ottawa-based business journalist..
OTTAWA, Dec. 31, 2020 – United States President-elect Joe Biden has indicated that his initial priority as president will be a healthcare recovery from the COVID-19 pandemic, which he sees as a pre-requisite to economic recovery. But Canadian accounting and economic experts say COVID-19 and its potential variants is an economic wildcard.
Last Sunday, President Donald Trump signed a $900 billion coronavirus relief bill, after facing intense pressure from Republican colleagues over his delay in signing, which might have caused a government shutdown. Yet the potential is high for further economic stimulus by the incoming Biden Administration.
Stephen Williamson, a professor of economics at the University of Western Ontario in London, says a new COVID-19 stimulus package might be more inclined to pass under Biden. That would be good for the U.S. economy and therefore good for Canada. To the extent the new Biden Administration can get COVID-19 more under control, that would be also be good for the U.S. economy and trade with Canada, he notes.
"COVID-19 is obviously the single most detrimental thing for the economy on both sides of the border right now," Marple stresses. Handling the virus and the availability of a vaccine will benefit both countries. Even prior to the distribution of a vaccine, if the U.S. could invest more in testing, that may help to isolate and bring down new cases, he notes.
Economic priorities of the Biden Administration
"I think Biden's preoccupation will be to try to assist those industries most in need. If that's the case, we're probably looking at an alignment around things like hospitality, airlines, transportation, and vacation sectors," says Fred O'Riordan, the Ottawa-based national leader of tax policy for Big Four accounting firm EY Canada.
Both Canada and the U.S. are currently into the second wave of COVID-19, with the situation particularly serious in the U.S., as winter approaches and more people are indoors. Regardless of when the border is ultimately deemed safe enough to reopen, Biden will place much less pressure than Trump has on the Canadian government to accelerate the border opening. The lessening of that pressure will also help ease the relationship between our two countries, says O'Riordan.
The world will be in a better state with respect to the fight against COVID-19 when Biden is sworn in as president in January 2021, says Jean-François Perrault, senior vice-president and chief economist for the Bank of Nova Scotia in Toronto. Biden will take the virus more seriously than did Trump.
Even though there has been a dramatic increase in cases in recent weeks, and this will likely continue for a few more weeks, there is also the promise of new vaccines coming on stream in late 2020 and early 2021, he notes. "The light at the end of the tunnel is much clearer now than it was a couple of months ago," Perrault stresses.
However, cases of a more contagious variant of Covid-19, first identified in the United Kingdom, have been confirmed in several European countries as well as Canada and Japan. The BBC reports that "the new variant is considerably more transmissible than previous strains but not necessarily any more dangerous for those infected." While current vaccines should still work against the new variant but that has yet to be confirmed.
Jeff Buckstein, CPA, CGA is an Ottawa-based business journalist. Want to read more from Jeff Buckstein on the economic consequences to Canada of the incoming Biden Administration? Click on the following links for more:
How would big tax hikes from Joe Biden affect Canada?
Free trade or tariffs? How the Biden Administration will affect Canadian, global trade
Which Canadian economic sectors will benefit from the Biden Administration?
COVID-19: The economic wildcard of the Biden Administration