Partner Posts
Practice
Strategy
Remote life: How to hire and retain accounting professionals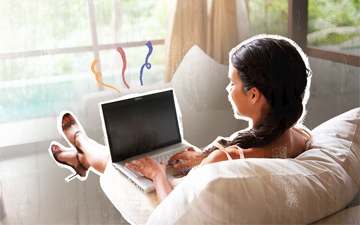 It's hard to find and retain capable staff in a cloud-based practice, when anyone can work from anywhere, says Bianca Mueller of Wagepoint
Anyone, anywhere, anytime.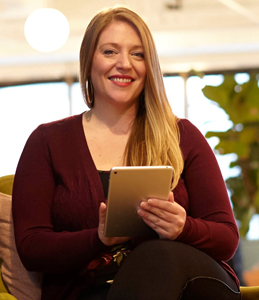 As the Community Manager at Wagepoint, Bianca Mueller, CPB, PCL strives to elevate the importance of education and compliance around payroll to set the bar for bookkeepers and accounting service providers across Canada.
Without pointing out the elephant in the room (ahem … pandemic), I think we can all agree that it was a trigger that forced technological change for small business owners (SMBs) around the globe. In order to keep the doors open and cashflow coming in, SMBs had to find ways to withstand the economic lockdowns. It didn't take long for them to realize that it became a matter of sink or swim connect to the cloud.
So, let's go ahead and assume that your accounting or bookeeping practice is now running efficiently in the cloud. Every day, you enjoy your morning coffee knowing that everyone is working from where they are comfortable. Clients and staff have learned your new communication and collaboration systems. You have worked out most of the cloud learning curves and business is running smoothly, right?
How about I ask you this — does tequila make your morning coffee taste better? Not exactly ... Employers are now having to navigate new hurdles because, guess what, when anyone can work from anywhere at any time, the job opportunities for employees become endless.
Fintech growth requires digital dexterity
Having previously run my own cloud bookkeeping practice and more recently as the Community Manager at Wagepoint, a cloud-based payroll software, not a week goes by where I haven't heard someone in the accounting community exclaim how hard it is to find and retain staff. It is no surprise that since this technology shift, the conversation echoing through all the accounting forums and groups is now focused on how to attract accounting professionals … and for the purpose of this article, specifically ones that are capable of working in a remote or cloud based environment.
Let's start by defining capable. A capable candidate in this instance, no matter the field of work or experience, needs to have a strong understanding of their personal digital dexterity — the ability to adapt to existing and new technology. Now that you are a tech-forward, cloud-based firm (YAY!), understanding the digital dexterity of your staff can make or break the growth of your business. All the book smarts in the world won't help someone trying to make a career in fintech if they don't have confidence in their ability to adapt and evolve with the ever changing technological landscape of fintech software.
Finding the needle in the haystack
I heard a saying recently that said, "If you need to find the needle in a haystack, all you need is a good magnet". So, what kind of magnet does an accounting firm need to attract and retain a cloud-capable employee?
The real magnet to find your needle is in your offer! While there are many strategies for attracting talent these days, here are some ideas (outside of salary — that's a given!) to help you not only attract candidates but also retain employees.
Schedule
Offer a flexible work schedule. Flexible hours allow employees to work when they are least distracted.

Offer a flexible/hybrid place to work. Even though you are cloud-based, some employees may find themselves more productive working outside their home.
Equipment
Set your employees up with the right tech and equipment.

This includes things like laptops, headphones and access to necessary software, and is also important because it will allow you to manage security and privacy for your team.

Educate your employees on a healthy ergonomic work environment and offer equipment to accommodate. This may include ergonomic chairs, height-adjustable desks, etc.
Paid time off
Offer a vacation policy that is above the industry or jurisdiction standard. The traditional 2 weeks vacation after one year of employment doesn't cut it anymore.

Offer additional paid time off for sick time, family time, mental health breaks, etc.
Fun for everyone!
Create opportunities for in-person events like retreats, dinners, concerts etc.

Remember recognitions and rewards. Make sure your employees feel valued and recognize their successes and achievements.

SWAG! Show your staff appreciation.They will let everyone know how awesome it is to work for you. Word of mouth is your best referral source.
Growth strategy — Invest in your staff
Offer a career growth plan and or mentorship program.

Offer to pay for certifications and learning opportunities.
I finally figured out the secret to cloning. I was beside myself!
All jokes aside, outside of cloning yourself (or your star employee), the first place to start defining your ideal candidate(s), is to define your company culture. If everyone was just like you, chances are there would likely be too many chefs in your kitchen … if you know what I mean. Your company culture could be what differentiates you from other opportunities that your candidate(s) could be considering.
Your company culture statement should include things like:
The definition of the work environment you want to foster and scale!

Don't forget to make it obvious and include tech-focused words like "digital," "cloud technology," and "transformation" in your description.

Your company mission statement with an emphasis on core values and causes.

What economical, societal or environmental causes do you care about?

Attracting employees with similar values will nurture loyalty.

Digital work often fosters a paperless environment and no commutes!

Place special importance on your workplace ethics.

Have a clear diversity and inclusion statement.
At the end of the day, remote work environments require special attention and education around time, location, equipment, security and privacy. When building out your remote hire employment contracts, it's a good idea to design one template specific to remote work protocols that can be used across the company and a separate one for the actual job being offered. Lets go over items to include for your remote contracts.
Define the remote work arrangement and expectations.
What a flexible work schedule means.

Are there hour restrictions, timezone implications, availability requirements?

Are there implications around where they can work from or how they work?

Location restrictions, privacy/VPN protocols, are there requirements for speaking on the phone or being on video?

Hours or time-tracking arrangements.
Remote work tools
Spell out the equipment requirements and who will provide what.

Identify the core software and applications used.

Training requirements.
Remote work policies
Privacy and security policies

Equipment policies

Moving relocation policies

Team collaboration and data-sharing policies
Always include tips and examples of work-from-home best practices to help employees navigate their new role.
Emotional Intelligence (EI) > Intelligence Quotient (IQ)
Before you get into the finer details of job descriptions, start with the "off resumé" qualities that you want to attract. I recommend starting with the four main qualities that emotional intelligence represents.
Self-awareness,

self-management,

social awareness, and

relationship management.
According to Big Think+, "Harnessing the power of emotional intelligence in the workplace can improve both employee and operational performance." So the big takeaway here is that hiring based on higher emotional intelligence as opposed to high IQ could be the foundation of your perfect employee.
Read (or listen) about how Shrad Rao, CEO of Wagepoint, harnessed the power of hiring based on emotional intelligence. Blog: Importance of Company Culture.
Find your digital flair
Now that we understand the importance of digital dexterity, we have defined our company culture and we have recognized the importance of hiring based on EI, you can finally start to define the role. You and I both know that full-cycle accounting is fairly standardized and the functions within it can easily be broken down and defined. Your best bet is to go look up similar roles being offered by other accounting firms and get creative. Put your own spin on it with digital flair … or better yet, consult with an agency to help market the role. Once you do all the groundwork, noted above, this last step should be fairly easy.
Happy hiring!
As the Community Manager at Wagepoint, Bianca strives to elevate the importance of education and compliance around payroll to raise the bar for bookkeepers and accounting service providers across Canada.