Business
National
Strategy
Canadian CEOs look inward for growth amid global challenges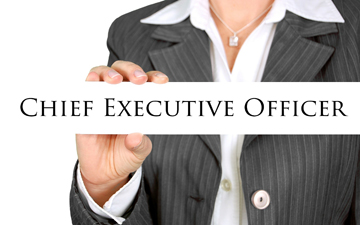 2019 PwC Canada survey Evolve or Dissolve on economic growth concerns
TORONTO, March 15, 2019 – Canadian chief executive officers are tempering their optimism about global economic growth according to a new survey by PwC Canada. Six of 10 Canadian CEOs expect global growth will decline or stay the same in the next 12 months, whereas, in 2018, seven of 10 Canadian CEOs thought the global economy would improve.
The PwC Canada report, "Evolve or Dissolve – A reality check for Canadian CEOs," explains that "Canadian CEOs are less optimistic about the global economy and their growth prospects than last year. When CEOs lose confidence, it's time to move ahead carefully and evolve business models and ways of working that no longer serve their organizations."
While optimism has fallen, Canadian CEOs are more confident than their global counterparts about their own corporate revenue growth. Fully 40 per cent are very confident compared to 36 per cent globally. This closely compares to 2018, with 58 per cent very confident domestically and 45 per cent globally.
In last year's report, PwC Canada pointed out that business optimism was a result of a stronger-than-expected US economy, including the positive effects of the US tax reform and deregulation, as well as opportunities in Asia with the burgeoning influence of the middle class. "In Canada, we've also experienced higher-than expected economic growth in the last year and the highest GDP growth among the G7, and more Canadian companies are looking abroad to capitalize on global opportunities."
With record low unemployment in Canada, almost nine of 10 Canadian CEOs see the availability of key skills as a threat to growth. "Where Canadian CEOs deviate from the global perspective is in how they think this skills gap should be closed," says PwC Canada CEO Nicolas Marcoux. "Canadians are relying on educational pipelines to bridge the gap … whereas global CEOs are taking a proactive approach to upskill their workforce."
Fully 84 per cent of Canadian CEOs cite trade conflicts and protectionism as existential threats; while the PwC Canada report declines to point figures, respondents are most likely to be thinking of President Donald Trump and America First rhetoric.
Growth Opportunities
In a world of economic uncertainty and protectionist threats, Canadian CEOs are looking inward for growth opportunities. Fully 88 per cent of respondents cited operational efficiencies as the largest growth opportunity for their companies.
One wonders whether Finance Minister Bill Morneau's gift to corporate Canada in the form of accelerated capital cost allowances, estimated to cost the federal treasury $14.4 billion over five years, informs those responses, as the tax break will allow companies to write off the full cost of new machinery and equipment.
The survey reveals a significant gap between technology expectations and reality. Half of Canadian CEOs say data about customer and client preferences and needs is critical making decisions about long-term success but only two per cent have comprehensive data.
Says Marcoux, "Data, insights and technology will be key drivers in helping CEOs make the right decisions in this environment. This is particularly true in areas relating to customer preferences, where huge information gaps still exist."
The gap is pronounced when it comes to 4IR technologies. "Artificial intelligence is also top of mind for Canadian CEOs with of them 84 per cent agreeing that AI will significantly transform their business within the next 5 years," says Marcoux. "But very few Canadian CEOs say they're using AI beyond limited and specific applications."
By Canadian Accountant staff. Read the full report, "Evolve or Dissolve – A reality check for Canadian CEOs," from PwC Canada here. Image by Gerd Altmann from Pixabay