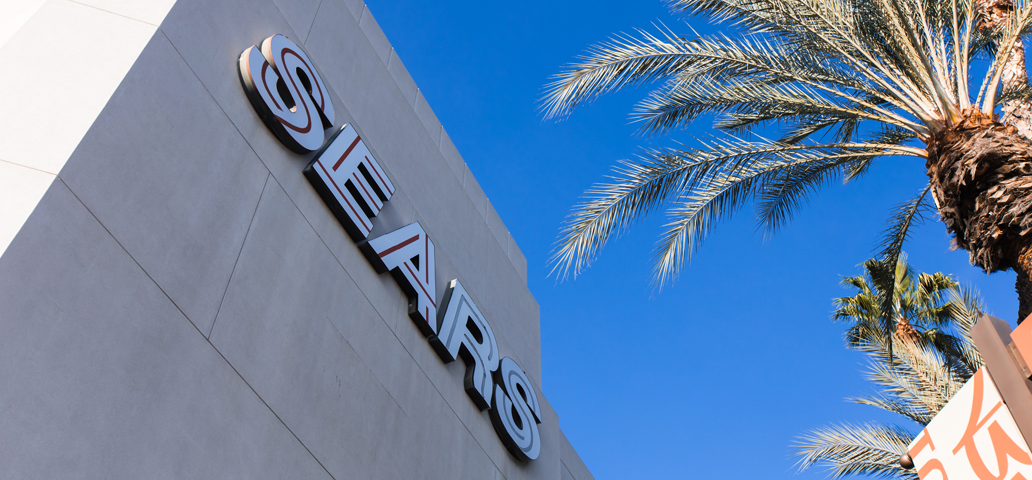 Business
National
Strategy
Why did Sears Canada go bankrupt?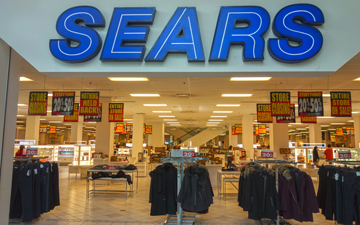 A retailer stuck in the past. A strategy that did not work. A liquidation that never had to happen?
TORONTO, Nov. 30, 2017 – After 64 years of operations in Canada, dating back to 1953 when it began as Simpsons-Sears Ltd. – most of those as one of the country's leading and iconic retailers - Sears Canada Inc. recently announced that it is liquidating and shutting its doors for good. In June 2017, they had sought creditor protection under the Companies' Creditors Arrangement Act (CCAA).
"Over the past 18 months, Sears Canada had embarked on a reinvention plan that had begun to gain traction with customers. Unfortunately, despite the outstanding efforts of dedicated associates across the Company, Sears Canada does not have the financial resources to provide it with the time necessary to complete its reinvention.
"As a result, Sears Canada is winding down its operations and shopping is no longer available online," the company recently announced.
The response from Sears Canada's largest shareholder in the U.S. was swift and harsh.
Eddie Lampert, the chairman and chief executive officer of Hoffman Estates, Illinois (Chicago) based Sears Holding Corporation and of Bay Harbor, Florida (Miami) based ESL Investments, the largest shareholder in Sears Canada, said in a statement that "ESL was not informed in advance that Sears Canada intended to seek protection under a CCAA filing, and was extremely unhappy with that decision."
Moreover, he noted, "ESL believes that the liquidation of Sears Canada was not a foregone conclusion and that a less risky strategy, while not without its own difficulties, could have avoided the unfortunate conclusion."
Sears Canada's audited financial statements reflected its falling fortunes, with a net aggregate loss of $727.7 million in the three years from fiscal 2014 through fiscal 2016, inclusive. According to the company's fiscal 2016 statements [year end January 28, 2017], it declared no dividends during those three years, compared to fiscal 2013, when it recorded net earnings of $446.5 million, and declared dividends of $509.4 million. In fiscal 2012, the company earned $101.2 million and declared dividends of $101.9 million.
Over that five year period, the audited statements illustrate a steady decline in capital expenditures, from $101.6 million in 2012, to $70.8 million in 2013, $54.0 million in 2014, $45.4 million in 2015, to $27.4 million in 2016.
Lampert claimed that Sears Canada's performance decline was exacerbated by a new strategy implemented in 2016 and 2017.
"The premise of this new strategy was to invest more aggressively in sales growth – particularly through technology and lower prices – with the objective of emerging as a more competitive, successful retailer. ESL raised concerns about this strategy with management. In particular, ESL noted that it would be risky and unwise for the Company to pursue additional borrowings on onerous terms to fund a new, untested strategy. Despite this advice, management decided to proceed with these actions and the Company's operating losses and cash drain rapidly worsened," Lampert wrote.
Lampert said that there were often disagreements in strategy or tactics among investors, boards and senior management teams, especially when Sears was going through times of rapid change and deteriorating performance.
"One example is that ESL felt management should have closed more of its unprofitable stores sooner and reduced the Company's overall operating risk. Another example is that ESL disagreed with the aggressive and risky strategy to stimulate sales growth known as 'Sears 2.0.' ESL believed that strategy was highly risky and unlikely to succeed, but was surprised by the rapid decline in the operating performance and cash flow of the Company," Lampert charged.
He noted that in 2013, Sears Canada sold several significant real estate properties at attractive valuations that were much greater than could be justified by the underlying retail operating performance, thus providing significant capital to the company "that was available for investment at the discretion of management and the Board."
How did it all come to this?
How did one of Canada's leading retailers for decades ultimately end up failing? Even more perplexing, perhaps is, how could a business model that included a long history of catalogue shopping that many experts thought could have provided a head start to a strong 21st century online business, face liquidation today?
Sears stuck in the past
"Back in the 1970s and early '80s, not only in Canada, but in North America, Sears was the dominant retailer. The cliché is that they really owned that space. Ninety per cent of North Americans shopped in their stores," says Barry Cross, an assistant professor and distinguished faculty fellow in operations strategy with the Smith School of Business at Queen's University in Kingston.
Furthermore, the store was innovative. Sears in the U.S. pioneered the retail catalogue in the 1890s. "People shopping remotely from the comfort of their kitchens and living rooms – [that] was really the Sears model," says Cross.
Sears, in fact, built its reputation in Canada on catalogue shopping with catalogue outlets in small towns throughout the country. They could have revitalized that business, which had been designed for an earlier technology, to build an online presence, says David Soberman, Canadian national chair in strategic marketing at the Rotman School of Management at the University of Toronto
Cross believes three factors led to Sears Canada's recent liquidation notification. One was the retail experience, or lack thereof, that Sears provided customers. "The store design, the layout, the product line, the merchandising was stuck in the 1990s. Nothing had really evolved or changed inside of their particular model," he says.
Second, the store didn't offer consumers anything special enough to make them think along the lines of, "I need to go to Sears to pick this up," Cross claims.
Cross believes Sears' merchandising strategy was faulty. "They were kind of just stocking the shelves with the same stuff – the Arnold Palmer wear, and a wide variety of decent goods. But nothing really special, or that was going to stand out," he says.
Cross also cites operational errors with managing the in-store experience. For example, the company would promote product in their fliers on the weekend. Customers would show up, but that product would not be available, he notes.
Third, Sears was targeting what it viewed as a prototypical 40-year old woman named 'Amy' with one child and another on the way, living a hectic lifestyle. "When we reflect on that, we realize that's a very, very crowded space inside of retail," says Cross.
An organization's working operating strategy needs to target a particular customer, and then structure its operations around the retail experience to support that customer. But there was nothing about Sears' approach that would enable them to provide exceptional, memorable service to any particular target segment, Cross elaborates.
"The combination of those elements is really what led to the fact that there's just nobody coming into the stores anymore," Cross concludes. "A question that I ask people often [is] 'who do you know that still shopped at Sears? And the common response is 'My mom, or my in-laws, or my grandparents.'"
Experts point to the 1990s, when 'big box' stores like Wal-Mart, along with various specialty stores entered the Canadian retail landscape and irrevocably changed the consumers' shopping experience, as the decade that was the tipping point for Sears' downward descent.
"More than 20 years ago, we were still in a world where there was Eatons, and where there was Sears, where there was the Bay. We were also in a world where people were shopping differently. There was a lot more shopping in malls. And it was only about 20 years ago you started to see the arrival of [stores] like Circuit City, Best Buy and so on," says Soberman.
The difference was that consumers could get "a far better experience in places like a Best Buy or a Future Shop, or like a Wal-Mart from a cost perspective," Cross says.
"The other players were coming in and changing the way that consumers behaved, and offering different opportunities for those consumers, and really changing and redefining the space, and Sears failed to evolve along with them," he adds.
Many major department stores that have survived this major transition have changed their focus and their product lines to deal with the competition that has arisen over the past two decades, says Soberman. For example, he notes, "when you go into a Macy's in the U.S. today, it's nothing like Macy's was 30 or 40 years ago."
Jeff Buckstein, CPA, CGA, is an Ottawa-based business journalist.