Business
National
Ethics
U.S. judge denies former Penn West accountants' bid to dismiss SEC charges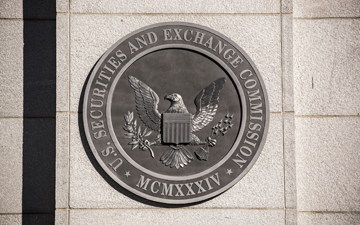 The Securities and Exchange Commission can proceed in its case against two Canadian accountants over alleged accounting scheme
TORONTO, June 15, 2018 – Two Canadian accountants, formerly senior executives at Penn West Petroleum Ltd., now known as Obsidian Energy Ltd., have lost their bid to dismiss charges of accounting fraud by the U.S. Securities and Exchange Commission (SEC).
Without ruling on the merits of the case, Judge Gregory Woods of the U.S. District Court Southern District of New York (Manhattan) agreed with the defendants that the SEC's allegations "fail to adequately plead motive and opportunity to commit fraud."
However, the SEC complaint raised a "strong inference" that "Todd Takeyasu and Jeffery Curran, Penn West executives, are alleged to have rigged an accounting scheme designed to artificially curb the company's operating expenses and lower the reported expenses per barrel of oil equivalent."
As reported by Reuters, lawyers for Takeyusa and Curran said their clients "look forward" to their day in court. Takeyasu, according to his lawyer, "looks forward to the substantial factual record refuting the SEC's claims coming to light, and to ultimately prevailing." Curran's lawyer said the portrait of her client in the SEC complaint "bears no resemblance to him."
Takeyasu had been Penn West's chief financial officer and Curran reported to him as vice-president of accounting and reporting. Both are CPA, CAs and members of CPA Alberta, which is precluded by provincial legislation from disclosing any conduct matters which have not been adjudicated, including whether there are any ongoing complaints or investigations involving any particular individuals.
CPA Alberta, however, did inform Canadian Accountant that there have been no findings of unprofessional conduct against Mr. Curran or Mr. Takeyasu in Alberta. If a guilty finding was reached, then the results, including names, are made public.
The crux of the claims, according to the Court ruling, are the executives "filed financial statements that reflected financial figures arrived at in violation of adopted international standards of accounting and Penn West's internal controls as part of a scheme to artificially lower the company's reported operating expenses and opex/boe, and thereby defraud Penn West investors."
An oil giant in financial trouble
As the judge's 42-page ruling makes clear, Penn West Petroleum "suffered" from some of the highest production costs in Canada's Oil Patch, despite being one of the country's largest oil producers. The SEC alleged that the two executives tried to:
artificially curb the company's operating expenses and lower the reported expenses per barrel of oil equivalent. That scheme involved dumping operating expenses into the well of capital expenditures and royalty payments, regardless of any proper basis for such reclassifications. To supplement this practice, Takeyasu and Curran are also accused of artificially inflating the company's operating expense account and releasing portions of accrued reserves when needed to cancel out operating expenses that were actually incurred. Artificially reduced operating expenses were reported publicly until the second quarter of 2014, when new management took over and Penn West was forced to publicly restate its financial figures.
On January 1, 2011, Penn West adopted International Financial Reporting Standards (IFRS), which include International Accounting Standards (IAS). The IAS Conceptual Framework provides that financial statements must be verifiable, and permit "independent observers [to] reach consensus, although not necessarily complete agreement, that a particular depiction is a faithful representation."
The accounting moves made by Penn West did not go unnoticed or uncontested either internally or externally. The company's manager of operations analysis emailed Curran, writing: "We are starting again with the stupid stuff to make the numbers look better." According to the ruling, Penn West's auditor, KPMG, in conducting its risk assessment, questioned Takeyasu and Curran regarding their knowledge of fraud or accounting improprieties at Penn West."
Following the appointment of a new chairman and CEO respectively in 2013, the company terminated the employment of Takeyasu and Curran in 2014, and within months restated its financial figures. In 2017, Penn West changed its name to Obsidian Energy and appointed Ernst & Young as its auditor. The company announced a US$8.5 million settlement the SEC, without admitting or denying any of the factual allegations in the SEC's complaint.
David French, Obsidian Energy's President and CEO commented: "Our settlement resolves this legacy Penn West issue, and we are focused on looking forward as a new company. We appreciate the open dialogue with the SEC Staff, which led to this conclusion."
Colin Ellis is managing editor of Canadian Accountant. Title image: iStock.