Profession
Practice
Standards
US audit watchdog published more Canadian public accounting firm inspection reports in 2022 than it had in five years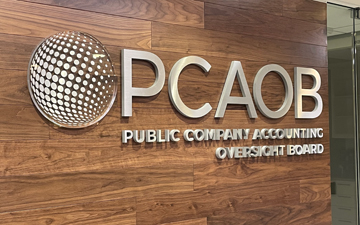 The PCAOB's bite is now bad as its bark after a year of renewed vigilance
TORONTO, Jan. 11, 2023 – The Public Company Accounting Oversight Board published 14 inspection reports of Canadian public accounting firms in 2022, the most in one year since 2016, when it published 16 reports. The US audit watchdog has been vocal in its intention to increase its vigilance since undergoing a change in leadership under the Biden Administration. It closed the year by publishing three inspection reports in late December of Canadian auditors bringing its total for the year to 14.
The three Canadian firms were: Davidson & Company LLP, which is based in Vancouver; Deloitte LLP, the Canadian arm of the global professional services brand; and Grant Thornton LLP, the Canadian member firm of Grant Thornton International, the world's seventh-largest professional services firm by revenue. The three reports represent a cross-section of the Canadian public accounting industry: a Big Four brand (Deloitte), a global mid-market firm (Grant Thornton), and a regional public accountant (Davidson).
Each of the inspections were conducted in 2021, the reports completed in October 2022, and published in December 2022. The number of audits inspected were similar (three to five audits each) but varied on the number of engagement partners it used. Deloitte, for example, used 41 partners on five audits, a reflection of the scale of its audit clients, whereas Davidson and Grant Thornton used 10 or less on their audits.
Unlike its enforcement actions, the PCAOB does not publish the names of the firm's audit clients, a practice which the watchdog is reconsidering. The publication of the three reports, however, allow for comparisons of the audits, their strengths and deficiencies.
Unsupported opinions in Canadian inspection reports
Audits with an incorrect opinion on the financial statements are often the stuff of enforcement actions. The classification includes instances where a company had to issue a financial restatement, as was the case in a recent enforcement action settled with an EY Canada partner, in connection to a Canadian energy marketing company.
None of the three Canadian firms were found to have audits with an incorrect opinion on the financial statements and/or internal control over financial reporting (ICFR). The PCAOB reported that both Davidson and Deloitte had audits with multiple deficiencies and shared a deficiency in the audit of long-lived assets — assets that are expected to provide economic benefits over a future period of time.
The PCAOB did not idetnify a single unsupported opinion by Grant Thornton in its three audits.
Communication with audit committees continues to be a problem
All three Canadian firms had instances of non-compliance with PCAOB standard or rules and some commonalities emerged. A common theme that emerged in 2022 was the prevalence of instances where firms did not comply with PCAOB rules on communicating with audit committees. Two of the three firms did not comply with AS 1301, Communications with Audit Committees.
Another theme for the year was the proper reporting of audit participants. In October 2022, PCAOB Board Chair Erica Williams warned firms: "Investors and the public rely on Form AP disclosures to understand exactly who has a hand in audits of public companies. Timely disclosure is critical for transparency and accountability in our capital markets, and the PCAOB will be vigilant in enforcing disclosure rules."
Grant Thornton was found to be in non-compliance with PCAOB Rule 3211, Auditor Reporting of Certain Audit Participants. In one of two audits reviewed, Grant Thornton's audit participants report contained inaccurate information, according to the PCAOB.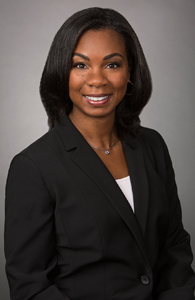 PCAOB Chair Erica Williams was appointed in 2021 and the audit watchdog's board was overhauled.
Bite now bad as its bark at US watchdog
In 2022, the PCAOB also imposed four enforcement actions against Canadian accountants and accounting firms, far more than it published under the Trump Administration. For the US audit watchdog, 2022 was remarkable for the PCAOB's bark and bite, as Chairperson Williams issued frequent warnings of renewed vigilance (bark), and both inspection reports and enforcement actions (bite) returned to levels prior to the Trump administration.
As reported by Canadian Accountant (Is Canada's audit watchdog ready to bare its teeth?), the Canadian Public Accountability Board (CPAB), the Canadian equivalent of the PCAOB, said in 2022 that it is planning changes to its disclosure practices amidst media scrutiny and changing best practices. The outcome of its consultation and its disclosure recommendations are expected this year.
Colin Ellis is a contributing editor to Canadian Accountant.