Partner Posts
Thought Leaders
Profession
The importance of community in accounting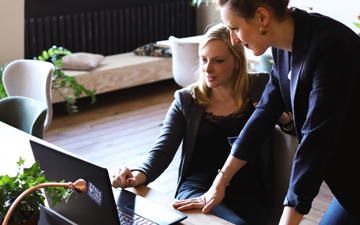 Professional networks lead to continuous innovation and camaraderie in the accounting profession, says Twyla Verhelst, Director of the Accountant Channel at FreshBooks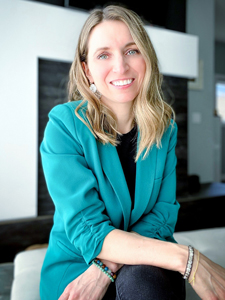 Collaboration and engagement are core values of Twyla Verhelst, Director of the Accountant Channel at FreshBooks.
Even before the pandemic, accounting and bookkeeping could be a lonely profession — one especially known for its high concentration of introverts, myself included.
In adapting to the new reality of work that has only been accelerated since March 2020, focusing on simply getting things done, we've unintentionally become more isolated from our teams, clients, and especially from one another.
We aren't just professionals, we're also humans
While numbers, the tactical components of our roles, are somewhat comforting in their rational objectivity — at the end of the day, as accounting professionals, we are also human beings who crave a sense of connectedness and purpose.
As we begin to slowly emerge from this seemingly unending pandemic, creating and participating in meaningful communities concepts must be prioritized and valued. Because we are stronger together, and collaboration pushes us forward as an industry and as individuals.
The power of professional communities
Though research cited in the Harvard Business Review has shown that participation in civic organizations, such as church groups, and community associations, has dropped, our thirst for community and connection hasn't. In fact, it's on the rise in another area altogether: professional communities.
Some of these 21st-century, tech-enabled communities are centered around specific brands or industries, often organized by companies or their customers. Of course, being that so much of life and business takes place online, web-based communities can also evolve organically and spontaneously — take #TaxTwitter, for example.
These groups are successful and valuable because they fulfill our deep-seated need for human interaction — which, for many of us, has been in short supply recently. It's our natural inclination to search for connection and belonging, and professional groups and programs are an accessible source for both.
The proof is in the numbers
Not only does community networking further innovation and career advancement, it's also been shown to improve mental health. In its recent Mental Health Report, FreshBooks found that 40% of entrepreneurs who actively participated in communities were significantly better off mental-health-wise.
The 2021 study, which was produced in partnership with Mind Share Partners, surveyed over 1,000 self-employed individuals and small business owners, finding that community members were "2-3 times more likely than [non-members] to say their mental health has improved since the onset of the pandemic." It's refreshing to hear that anyone's mental health has improved during this challenging period, which shows that the value of community cannot be understated.
An active professional community is invaluable and can be a much-needed source of common ground for its members. Not only do communities play a role in career growth, their role in supporting mental health is an undeniable benefit.
Finding your community
Collaboration and engagement are core values of mine. When I joined FreshBooks to head the accountant channel, I saw building and nurturing community as my top priority. As my team and I set out to create the FreshBooks Accounting Partner Program, we sought nothing less than promoting genuine personal connections. Our goal is to create a space where accounting professionals can share experiences, ask each other questions, gather information, and participate in professional and product training — and we're just getting started.
Though it can feel like a risk to put yourself out there, we all stand to benefit by sharing our expertise, our challenges, and even our stories. As our industry — and our world — becomes increasingly cloud-based, we can leverage these efficiencies and even further affirm our humanness by working better together with each other and our clients.
Accounting communities are a valuable lifeline
The trust built through collaboration extends far beyond the initial connection — your colleagues are your lifeline, and you are theirs. Your industry peers provide support, encourage innovation, and genuine connection and understanding at a level that your friends and family often cannot.

On a personal level, professional communities have been fundamental to my own success and growth in the accounting industry. The importance of connecting with my peers was never more clear than when I was a busy CPA running an advisory firm while co-founding a fintech startup. My peers are my people. We uplift and educate each other. Having recently reunited in person with some of them, I know many of my industry colleagues feel the same.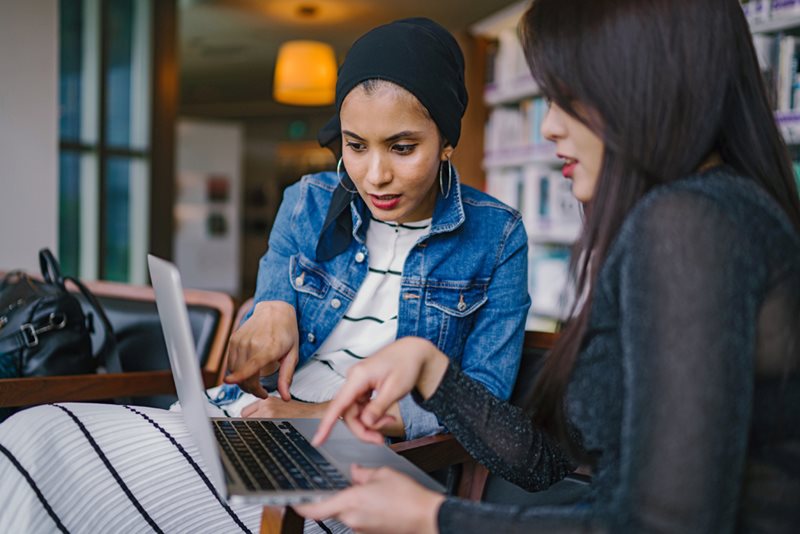 Community isn't always something that happens within a specific structure, it's about a shared experience. (PEXELS)
If you're just dipping your toes in the water, start by looking around on social media. I've made many powerful connections by simply sharing what I'm most passionate about.
Two and a half years ago, I challenged myself to create a short video diary every day for 30 days straight. The idea was to improve my public speaking skills, grow my on-camera confidence, and push myself to practice something uncomfortable. I posted my videos on social media and called it the Video Per Day Experiment.
What I didn't expect was the number of positive responses from my industry peers; their curiosity and appreciation. As others began to contribute to the #VPDexperiment with their own videos, we naturally evolved into a community.
Now, we continue to encourage others to take part in the Video Per Day Experiment. I've witnessed my introspective self-challenge blossom into an exercise of connection as all the participants get to know each other, share encouragement, and get vulnerable on camera.
Community isn't always something that happens within a specific structure, it's about a shared experience. The meaning that comes from being open to what we all have to share.
Twyla Verhelst is director of the Accountant Channel at FreshBooks.